Desperate Journalist: In Search of the Miraculous (Fierce Panda)
London based indie outfit return with outstanding third album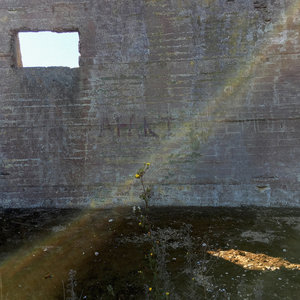 Arriving two years after their acclaimed second LP
Grow Up
, London indie rock doyens
Desperate Journalist
return with
In Search Of The Miraculous
, the finest set of songs the quartet have committed to wax to date. Taking its title from Dutch conceptual artist Bas Jan Ader who undertook a doomed 1975 solo voyage across the Atlantic as a piece of performance art, the inspiration weaves its way closely into the fabric of the album, with the nautical theme informing many of the tracks.
Songs already pulled from the LP as singles, the Autumnal jangle of
Cedars
and the heart-bursting emotion of
Satellite
served notice that
In Search Of...
was shaping up to be something special. Murmuration, taking its title from the motion of starlings flocking is a imposing opening salvo, the music swirling around Jo Bevan's focal point vocals. Surely the best lyricist there is in a guitar band at present, the singer is an expert at crafting vignettes that lodge long in the memory, such as '
I never did like your favourite band
' (Jonatan) and '
Are you just excited the first ten times you meet me?
' (Satellite). International Waters meanwhile offers a clever double meaning as its chorus '
Off the coast of Ireland / What's the point in borders?
', possibly referring to Ader's ocean voyage, the waking nightmare of Brexit, or both.
On a tracklist stuffed full of singles, the earworm chorus of Girl Of The Houses and the anthemic Jonatan must surely be among contenders for the next 45. The latter, a tribute to a late friend of Bevan's, is a life affirming gem driven by a succession of iridescent guitar arpeggios. Moving from R.E.M. / Smiths-style curlicues to spidery Tom Verlaine meets Bernard Butler-esque guitar lines, axe slinger Rob Hardy powers the ten track set with impressive élan.
The atmospheric synth textures that permeate gothic piano ballad Argonauts evokes
The Ninth Wave
, the second half of Kate Bush's peerless
The Hounds of Love
, elsewhere, Caz Helbert's drum pattern supplies the spine for Black Net, showcasing the band's sure grip of dynamics. Named after the small craft Bas Jan Ader attempted his trip in, Ocean Wave is simply incredible. Following a shoegaze-y guitar intro, Helbert's nimble beats and Simon Drowner's bass groove lock together to create an indie disco banger of the first order. Its lyrics a list of ships that sank in the North Sea, Jo Bevan's phrasing is so brilliant the words scan as fully-formed verses.
Possibly inspired by the legal cases against Google around the Right to be Forgotten where internet items can be thrown down the Memory Hole, To Be Forgotten revolving around a cyclical riff and motorik drumming is an intriguing kiss off at the close. An improvement on its excellent predecessors, it looks like Desperate Journalist's titular search has been entirely successful. Sublime.
5/5
Desperate Journalist Links