Sons Of Noel And Adrian Return!
Hastening back to our ears in armfuls of Tour dates and new tracks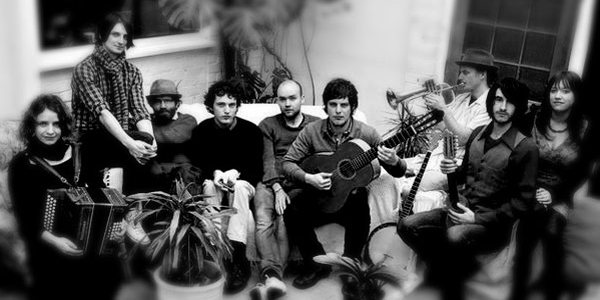 As the gaggle of SONAA musicians make their way accross Europe, bound for the UK and two very special gigs at the end of this month, it has become apparent that we are to see a change in the ways of the force. That is, a heady descent into more urgent, plush and texturised pastures that are set to intrigue and mystify, anchored by word-smith whittling by Jacob Richardson.
Ready to release this brand new bevy of tracks this year, though specific dates are not known yet, there are certain to be some unveilings at April's end. Set your eyes on these dates for London and Brighton, and be sure to get your self front and centre for these joyous fellows and their creative support.
27th April, London – The Lexington - support from The Mariner's Children
28th April, Brighton – The Green Door Store - support from Martha Rose