Bearded Do Reading Festival - Part 2
Obviously not at all hungover from the night before, we woke up crazy early on Saturday to catch Sharks, the first band to grace The Lock Up Tent. The arrogant indie punks started on a high with their best song 'Trains', but couldn't top it until the end with near-equal track 'It All Relates'. The authenticity and quality of the vocal continuously battled a fairly dull spectacle, but on the whole it wasn't at all bad: a brilliant recorded band, only reasonable live. We then went to check out She Keeps Bees, who we'd heard were alright – they weren't. Sounding like a bad Yeah Yeah Yeahs with the most unspectacular songs and showmanship ever, they definitely qualified as the worst band we saw. They seemed like very nice people though!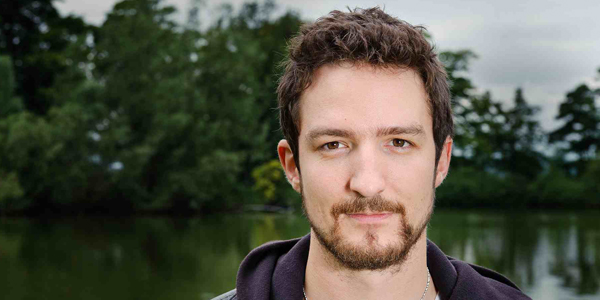 We were particularly excited about fantastical folk troupe
Edward Sharpe & The Magnetic Zeros
, and they didn't disappoint. Frontman Alex Ebert is one of the most exciting and endearing artists of the modern day, and the maniac messiah treated us to a spectacular set full of smiles, sentiment and beautiful songs. Unsurprisingly, 'Home' was a (perhaps the) festival highlight.
We caught a little of
The Kills
too, and were pleasantly surprised; it's hard to put a finger on exactly what makes them great - perhaps the pent-up aggressive performance, lo-fi but full-sounding blues rock, or the frequent unnerving lyrical repetitions (which can't help but triumph in a festival situation) – but regardless, they weren't one bit bad. Then onto anti-everything, uber-liberal punk hero
Leftover Crack
, who had us smiling from ear to ear – we desperately needed a good dose of brutal yet all-embracing punk rock, which the 'Crack hurled at us in abundance; a truly refreshing break from all things indie.
After an awe-inspiring set from seedy common people Pulp it was back to the Lock Up for
The Mighty Mighty Bosstones
, who's light-hearted ska punk was a satisfying end to the day. The band performed songs old and new, most notably from chart-friendly album
A Jackknife To a Swan
. One of the most endearing live aspects of the band is on-stage dancer Ben Carr, whose presence is unbelievably advantageous in translating the band's energy from stage to audience.
Our final day was mostly one of guilty adolescent pleasures, and consequently we didn't see many independent bands. We did catch
Bedouin Soundclash
who, aside from the obvious, were entirely average, and prolific punk poet
Frank Turner
, whose set we firmly agreed was probably the best of the weekend. Turner's consistent excellence throughout his recorded material is expressed live as one of the most feel-good, inclusive and unifying experiences we've ever seen. Sing-a-long anthems 'I Still Believe' and 'Photosynthesis' were honest in delivery with positivity and defiance in abundance, exclusively defining the festival experience.
For three days, Reading Festival brings some of the most renowned and respected names in contemporary music together in one place, optimising the potential for multiple emotive connections between audiences and the artists they choose to represent them. It allows tens of thousands of people direct contact with the artists they adore in an other-worldly environment that sees people of all backgrounds and identities socialising and looking out for each other as a result of their shared artistic admirations.
All in all, money well spent, actually.