Welcome Back To MeteorCity limited time free download
For a limited amount of time, you can download a free compilation, 'Welcome Back To MeteorCity' from the label who boast the cream of stoner rock music, MeteorCity..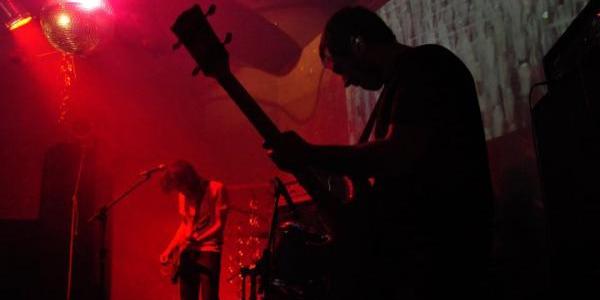 MeteorCity was one of the main driving forces behind the stoner rock craze of the late 90's / early 00's. The debut release for the label, 'Welcome to MeteorCity', was released (and very quickly went out of print) way back in 1998! Now, 12 years later, MeteorCity is once again a key player in the resurgence and revitalization of the stoner rock/doom/sludge genres! In celebration of this, MeteorCity has put together a 2CD megacompilation featuring one song by each band that has been released by MeteorCity "Mach 2" so far. "Mach 2" = since StonerRock.com took the helm of MeteorCity in 2007.
MeteorCity "Mach 1" released debut albums and/or very early recordings by Unida, Nebula, Dozer, The Atomic Bitchwax, The Hidden Hand, Goatsnake, Eternal Elysium, Spirit Caravan, Solace and many, many others! MeteorCity "Mach 2" has, in their first three years, released debut and/or new albums by heavy-hitters such as Black Pyramid, Snail, Nightstalker, Elder, Farflung, Flood, Freedom Hawk, SardoniS, Village of Dead Roads and Let the Night Roar, amongst many others.
MeteorCity's twelve years of passionate and innovative releases have kicked off the careers of many of today's most prominent stoner/doom artists and have solidified MeteorCity's reputation as the very best heavy rock record label in the universe!
Download it now
here
.
Tracklisting is as follows:
1. Mental Models (Snail)
2. Visions of Gehenna (Black Pyramid)
3. Endless Drifting Wrecks (Farflung)
4. I am the Raptor (Leeches of Lore)
5. All Costs (Let the Night Roar)
6. Chemical Restraint (Village of Dead Roads)
7. White Walls (Elder)
8. Today (Dead Man)
9. Running Out (Valkyrie)
10. Universal (Freedom Hawk)
11. Enough is Not Enough (Nightstalker)
12. Tears of the Moon (Eighteen Wheels Burning)
13. Pursuit of Yeti (New Keepers of the Water Towers)
14. A Tiempo (Humo del Cairo)
15. Gitanoss (Ararat)
16. Nero D'avola (SardoniS)
17. The Return of Phoenix (WhiteBuzz)
18. Queen of All Time (Red Giant) (Egypt)
19. Atlantis (Flood)
20. March Toward Your Doom (Crushed Skulls)