SeaWitches Release Video For New Track Skylight
Liverpool post-punk band issue hypnotic clip for recent single Tempest / Skylight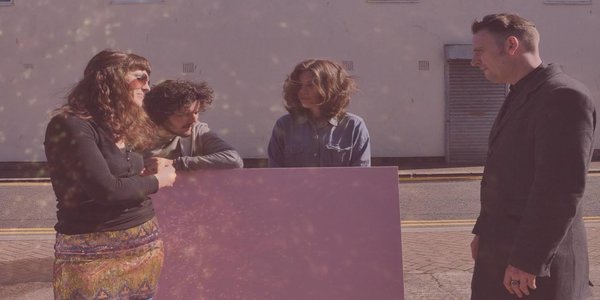 Rising Liverpool post-punk/art rock quartet
SeaWitches
have just unveiled the video for Skylight, one of the cuts from the group's highly praised double A-side single Tempest / Skylight.
The band's first formal release since last year's debut single Stars, the two tracks issued last month were produced by Bill Ryder Jones who has become an in-demand producer alongside his acclaimed solo work, with credits including The Wytches, Hooton Tennis Club and By the Sea.
Anchored by a sulphurous bass groove and SeaWitches' hallmark jagged guitar lines, the promo for Skylight features mesmeric lead vocalist Jo Herring dancing in a series of spliced together backlit shots that breaks with convention by not featuring any straightforward band performance.
The accompanying feature on the single is the colossal Tempest (
audio
) which mixes the heavily reverbed guitar work of The Cure's early albums and the propulsive energy of
Metal Box
-era Public Image Ltd.
Tempest / Skylight is out now through Emerald Eye Recordings
SeaWitches play:

Sat Aug 20th, Buyer's Club, Liverpool w/ Bathemetry Tickets

Photo credit: Jo Mo