Preview: Portugal's Optimus Primavera Sound
Your guide to Portugal's Optimus Primavera Sound, the sister of that festival in Barcelona.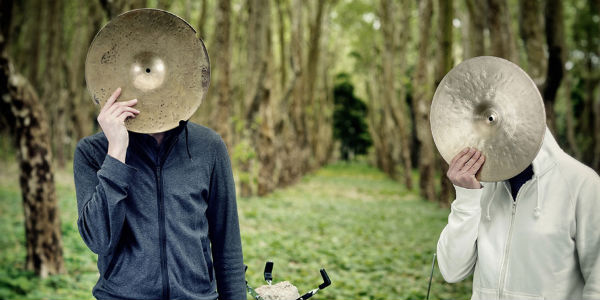 The theory behind a sister festival is a strong one, the organisers of a now successful and sustainable festival take the lessons and contacts they've gained from their likely ill-prepared first conception and put it into practice to create a second incarnation somewhere else - often utilising the clout of the now-established festival to book sizeable artists usually well out of reach of any other newly conceived festival.
In practice, this fine theory regularly has more mixed results, and so it seemed for
Optimus Primavera Sound
in 2012. Borne out of the ten-years old Primavera Sound in Barcelona, the Porto incarnation seemed doomed when high-profile acts including Bjork and Death Grips pulled out of the debut year, but carried on to be one of the best debut festivals in memory, with a line-up that rivalled most well established events on the festival calendar.
2013 has upped the ante, with
Nick Cave & the Bad Seeds, Blur
and
Swans
amongst those making the Portuguese encore from Barcelona the week before.
But as with any festival worth its musical salt, it is away from the big names where the gold in the line-up lies, and it is here where Optimus Primavera Sound comes up trumps, and whilst Thursday's truncated line-up is heavy on the crowd-pleasers, with
The Breeders, Deerhunter
and
James Blake
joining the Bad Seeds, you can find a little more. Our choice would be Andalucians
Guadalupe Plata
, who take Mississippi blues and put their own Spanish spin on it. Their debut on Spanish label
Everlasting
is well-worth picking up.
When the festival kicks off properly on the Friday, you have
Blur, Daniel Johnston, Four Tet, Fuck Buttons, Neko Case, Grizzly Bear, OM, Shellac
and
Swans
to take in, but our pick for guitar lovers is
Memória de Peixe
(literally 'memory fish'), whose schtick is taking seven second guitar riffs and looping them continuously and building on top of each other. Their debut album was mastered by Steve Fallone and has been getting some serious acclaim since its release on local Porto label
Lovers and Lollypops
last year.
Alternatively if electronic vibes take your fancy, at the same time you could check out Bjork's Sugarcubes bandmate Einar Orn Benediktsson's two-piece
Ghostigital
, who recently put out their long-awaited second LP through Iceland label
Smekkleysa SM
.
The stellar big names on the line-up continues into Saturday, with
Explosions in the Sky, Dinosaur Jr., Fucked Up, My Bloody Valentine
and
Dan Deacon
the biggest names on the line-up. But looking at discovery (which of course you're into), perhaps Barcelona guitar wielders
L'Hereu Escampa
will take your fancy. Sounding like the Spanish man's Times New Viking, or a more modern Husker Du, they do what it says on that hastily constructed tin. Their debut has just been released on Barcelona label
Famelic
.
Sticking with guitar music, locals
The Glockenwise
will be opening the day, no doubt playing much of their recently-released second LP, released on
Lovers and Lollypops
and sounding like a band stuck somewhere between the Strokes and Thee Oh Sees. At the same time, we would recommend going over and settling in for
The Leaf Label's
fabulous
Roll the Dice
, whose Swedish brand of heavily dubbed synths have been making subtle waves amongst those with the sense to listen for a number of years now.
But regardless of what you're after from a festival, whether you want to (inexplicably) dance to 'Song 2', (understandably) have Nick Cave growling 'Red Right Hand' at you, discover new artists or just sit with friends in an interesting city that's not too expensive and beats the early morning, selling your kidney experience of a modern British music festival,
Optimus Primavera Sound
is a good shout - especially before the crowds at Barcelona discover they're at the poorer relation of the two.
www.optimusprimaverasound.com