Noise Pop Outfit SPILT Release Lockdown Live Session And Announce Headline 2021 UK Tour
Merseyside alt. rock outfit issue lockdown session and announce eight date national tour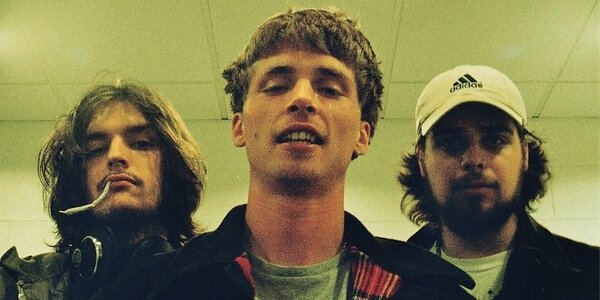 Following the release of teaser track No Mans War, Merseyside alt. rock mavens
SPILT
have released their full live session, Live From Funk Bunker v2.
The set arrives with the details of the Runcorn groups' first headline UK tour, due to take place next February (see below for details).
Recorded live during the recent Covid restrictions, the trio revived their Funk Bunker concept that saw the band playing live in their rehearsal room. Featuring three unreleased tracks, alongside the aforementioned No Man's War are blistering new tracks Sick N Tired and Fix.
Sick N Tired opens the ten mintue set, showcasing the influence of Public Image Ltd in lead singer Mo Molyneux's vocals and the guitar work of treasured group influence the Police.
Possibly the fastest track SPILT have issued, Fix is a bracing rush that switches from its lightspeed unison riff with bassist Ronnie Ayers into a thunderous breakdown guided by drummer Josh Cunningham.  
Recorded and mixed by regular band producer Jono Tringham, the live session flags up the band's first full UK headline tour next year.
Set to kick off at the Fulford Arms in York in mid-February the eight dates takes in shows in Glasgow and Leeds before concluding on almost home turf at Jacaranda Phase One in Liverpool in April.
SPILT 2021 UK Tour:

Thurs Feb 18, York, Fulford Arms
Fri Feb 19, Hull, The New Adelphi Club
Sat Feb 20, Blackpool, Bootleg Social
Tues Feb 23, London, The Old Blue Last (Free entry show)
Fri Feb 26, Glasgow, The Priory Bar
Tues Mar 16, Leeds, Oporto
Sat Mar 27, Manchester, The Retro Bar
Sat Apr 10, Liverpool, Jacaranda Records Phase One

Tickets available here