Laeto release their third album for free
Scottish rockers Laeto giveaway their third album III for free, because they think it's just so damn good!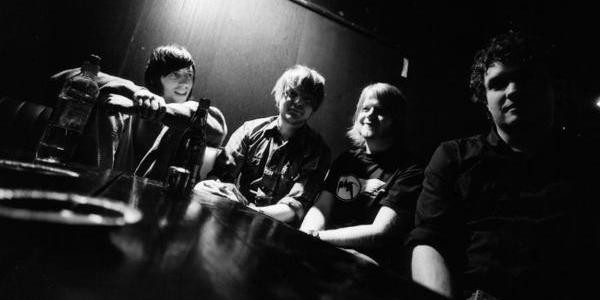 Laeto
have been performing their brand of melodic rock for almost 13 years. In 2000 Laeto released an album on Guided Missile Records. This had been recorded by renowned engineer Michael Brennan Jnr (Super Furry Animals, My Bloody Valentine, Faith No More) and featured a performance from Mogwai multi-instrumentalist Barry Burns. The previous year, invited by the bands themselves, they had joined Idlewild on a UK tour and opened for Fugazi.
Uncomfortable with increasing knowledge of the band, they retreated into their practice room finding solace in awkward rhythms and chord progressions emerging only occasionally for support slots with the likes of Les Savy Fav and Cave In. Their 2004 follow up album
Zwoa
, prompted the coining of the term 'victory rock'. The popularity garnered by the record saw the band retreat back into themselves once again.
But here we are now, the band's new album,
III
, been given to you who care to give it a whirl, for absolutley diddley squat! Get it
here
, and get it now!