Indie Rock Outfit The Merchants Issue Impressive Third Single Glum Struck Fool
Prolific indie rock quartet release new track backed with excellent video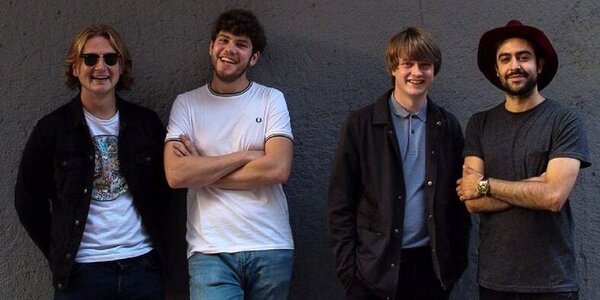 Merseyside indie rock outfit
The Merchants
make a sterling return this week with new single Glum Struck Fool.
Founded in early 2019, the track is the third cut to be released by the ascendent quartet. Taking inspiration lyrically from the never-ending drudgery of 9-5 office work, the track bears traces of classic period Kinks and the suburban commuters that populated the songs of Life Trilogy-era Blur.
Glum Struck Fool comes accompanied with striking visuals from Liverpool music video creators Polyphonica who have collaborated with All We Are and Zuzu.
Featuring brief cameos from the group, the clip stars Olly Hughes as a businessman whose life gradually metamorphoses into a clown that has been stalking him played by Sam Strachan culminating in a climatic punch up.
Glum Struck Fool is available to stream and download
here