Fierce Panda Announce Details Of Pandamonium Festival For January 2023
Legendary London indie label announces series of shows for Jan 2023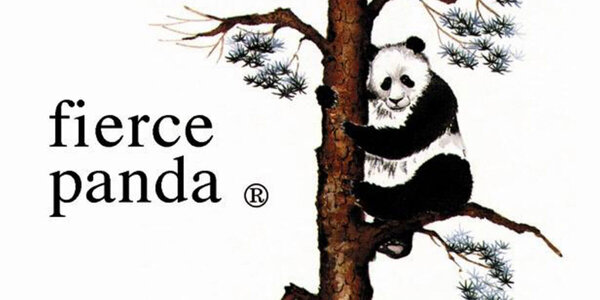 Legendary indie label
Fierce Panda
have announced details of
Pandamonium Festival
, a series of free gigs showcasing ascendent talent and storied favourites.
Ushering in 2023 in style, the annual event returns to The Victoria, Dalston, East London from Friday January 6th to Tues January 17th, kicking off with a headline set by
The Manatees
and concluding the run with a show from London – Paris art grunge trio
A Void
. Full line up and ticket details below.
First held at the Bull & Gate, Camden in January 1999 and featuring up and coming London group Coldplay, the event has been an annual fixture of the capital's music calendar ever since. Home to superlative alt rock outfit
Desperate Journalist
, the longest tenured band on the label, stablemates include dream pop outfit
China Bears
, psych pop duo
Moon Panda
and raucous indie rockers
Bag of Cans
.
The festival follows the publication of label founder Simon Williams' acclaimed autobiography
Pandamonium! How Not To Run A Record Label
, which chronicles the highs and lows of running a DIY label.
Held in association with Radio Fandango, Disorder, End of the Trail and partnered with mental health charity Music Minds Matter, all Pandemonium shows with the exception of the closing party are free entry.
The label describes the forthcoming shows as "A casually selected slew of groovy acts, some of whom are on Fierce Panda, some of whom might end up on Fierce Panda and some of whom never, ever want to be on Fierce Panda".
Pandamonium Festival 2023:
All shows at The Victoria, Dalston, London
All gigs free entry with the exception of 17th Jan.
Friday Jan 6th
The Manatees + JW Paris + Douglas In Fur
Tickets
Monday Jan 9th
Hatcham Social + Anna's Bones + Death Knell Steel Strings Thing
Tickets
Tues Jan 10th
Gulz + special guests + Noah & The Loners + Missile Sky
Tickets
Weds Jan 11th
Annabel Allum + special guest + Aphra
Tickets
Thurs Jan 12th
Shrimp Eyes + Solar Eyes + Winnx
Tickets
Fri Jan 13th
Enter Laughing + Bag of Cans + Big Special
Tickets
Tues Jan 17th
A Void + Bikini Body + Moist Crevice + Eville £9.00 adv
Tickets
fiercepanda.co.uk
musicmindsmatter