Kevin Devine and the Goddamn Band @ The Cricketers, Kingston 21.02.12
Kevin Devine kicks of his U.K tour and gives Bearded a few words to ponder on.
Feb 21st, 2012 at The Cricketers, Kingston / By
Nate Selby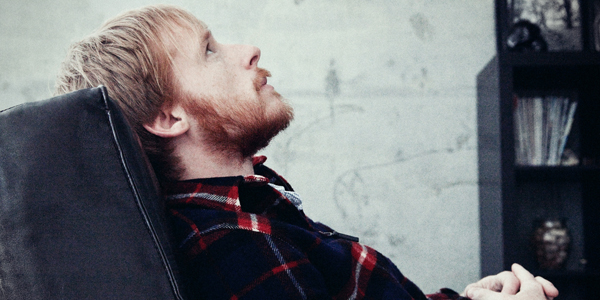 The Cricketers resembles everything you'd associate with a barn dance except with all the hillbillies removed and replaced with an audience ready to welcome
back to our shores. The gig has a distinctly intimate feel, kinda like you had to be invited to know about it and this feeling is intensified when the headliner jumps out of the crowd to lend harmonies to support act Jaymay in a startlingly beautiful collaboration.

Kevin Devin and the Goddamn Band take the stage with a mixture of old and new portraying an ensemble that's been around the block a few times and really know what they're doing and how best to do it, but then again that's not so surprising. When asked about touring the latest album Kevin revealed how hard it has been to get back to the U.K. "We did a full US tour, and then Australia. It's just been trying to stack it all."

But clearly the excessive touring is paying off drastically as the band are stupidly tight and monster tracks such as 'Brothers Blood' sound like effortless whimsy but leave the audience wanting to sit down in the dark to try and relive the moment.

As the set goes on it becomes increasingly clear that while this music is completely suited to this up close and personal environment, it could quite easily be heard blasting out at mainstage Reading any day of the week. Kevin's songs have always been mature lyrically, but now there seems to be a louder more aggressive and sometimes dark edge to the writing. Harmonised guitar lines spring out of nowhere to surprise you like an angry ally cat and there's distortion for days but all the while maintaining clear songwriting prowess.

Sadness is definitely ripe as the night draws to an end but the conquering frontman only had positive things on his mind "I'm lucky. The people who like what we do are really passionate about it and so I feel very taken care of. I don't feel like I'm in a combat territory. People here are always real good."

An encouraging thought for U.K fans. Kevin Devine is an absolute must see artist. Spread the word!