Future Islands @ Captains Rest, Glasgow 07.03.12
They might have introduced themselves to the crowd as being, "pretty burned out" as they played Day 21 of a 24 day tour, but from the energetic performance delivered by Future Islands you'd never have been able to tell.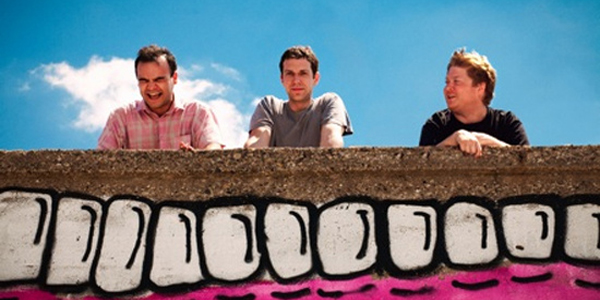 Playing at Glasgow's Captain's Rest for the second time, the band came to town in support of last year's
On The Water
album, and from the very first moment they took to the stage, the emotion of each of the songs became apparent.
Future Islands
, for those not familiar with their work, are a strange mix. Soft synth backing, oft compared to Joy Division et al., coupled with Samuel T. Herring's brooding vocals, that erupt into a menacing growl when the situation calls for it.
The venue was packed out, and Future Islands' music without a doubt works better in intimate settings like the Captain's Rest. The crowd were receptive from the off, though it took a few songs for them to begin moving – but by the time the band launched into 'Before the Bridge', you would have struggled to find a set of toes not tapping in time to the infectious drum beat.
Every word that left Herring's mouth was, from the expression on his face, meant. An animated character throughout, those in the crowd were able to – thanks to the Captain's Rest's almost floor-level stage – see straight into the eyes of the frontman. They say the eyes are the window to the soul – and if the semi-crazed look in Herring's eyes during the more emotive of the songs is anything to go by, his soul has many a tale to tell.
Any signs of the "burn out" the band took to the stage telling the crowd of weren't apparent on this performance. Herring flailed and jerked throughout the songs, moving in time with the music and feeling each and every word he sang. Future Islands might have been pigeon-holed as another post-punk tribute act, but a band like this has so much more to offer the world.