Future Islands @ The Kazimier, Liverpool, 05/06/14
Baltimore's greatest export since The Wire turn in a dazzling show on Merseyside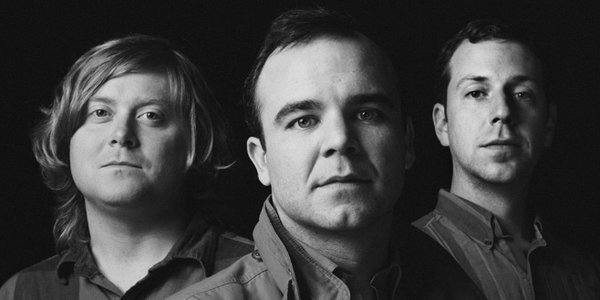 In an age of time-shifted viewing habits, a decline in 'shared experiences' and a million other media sources to inform people of new music, could something broadcast on a medium as 20th century as a
television programme
even possibly break into the public's consciousness?
As
Future Islands
indefatigably proved back in March, this can still be the case as their incendiary performance of 'Seasons (Waiting On You)' on
The
Late Show with David Letterman
saw the band's profile sky rocket.
Through a combination of perfect melancholy pop and talismanic frontman Samuel T. Herring, a charismatic mixture of Morrissey-esque sensitive poet and Henry Rollins-like intensity, the clip shared countless times via YouTube (OK, this is where the television argument falls down) forms a large part of the reason the group's Merseyside date sold out months in advance.
Four critically acclaimed albums into their career, the synthpop trio are now perched in the territory between cultdom and overground recognition as recent LP, the self-explanatorily titled
Singles
has become their biggest release to date.
Descending the stairs from the dressing room following a long synthesiser instrumental intro, the Baltimore troika augmented with a live drummer possess a tough, resilient edge live, testament to countless hours logged on the road.
In the flesh Herring proves even more magnetic than on screen, testifying to the front rows of the crowd, part preacher man, part method actor digging deep into his personal history to bring his lyrics to life, gyrating across the stage as if somehow suspended from invisible wires.
The lion's share of the set understandably consisting of
Singles
, the luscious synthscapes of 'Sun In The Morning' and 'Back In the Tall Grass' crash over the head like a warm wave, while 'Seasons' dropped into the set late on to an understandably delirious reception provides the anthemic highpoint.
The gorgeously deep-pile New Order-esque pop of 'A Song For Our Grandfathers' meanwhile is almost indivisible from images of Molly Ringwald looking wistfully into the middle distance, the perfect soundtrack to an long-lost eighties Bratpack movie.
Concluding to rapturous applause, with scores of followers newly converted, come the end of the year Future Islands will surely rank as one of the most deserving crossover successes of 2014, with the live show, the single and the album to boot.