Chickenhawk @ Academy, Newcastle 10.11.10
Chickenhawk will destroy you if you stare at their riff for too long.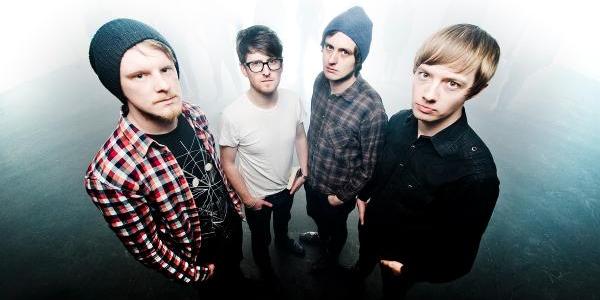 Having released their
Modern Bodies
record only two days previously, this evening is brimmed with anticipation and yet an air of the unknown, which pretty much sets up Chickenhawk perfectly to rip Newcastle a new one.
Modern Bodies
is a constant barrage of riffs and aggressive vocals, and seeing it live is no different. Charging through 'Scorpieau' and 'Bottle Rocket' is a delight to witness, for one main reason, the riffs! What becomes apparent when watching the Leeds lads, is their superior musical abilities, particularly in guitarist Rob Stephens. Holding the guitar slightly higher up the fret board, he is incredibly brutal with his breakdowns, something which the band excels at.
At times on the large stage of the Academy the band seem a little lost, although as it's not a headlining show, they can be forgiven for just going for the jugular, and lashing their way through 'I Hate This, Do You Like It' and set highlight 'Son Of Cern', with the biggest crowd response coming from Paul Astick asking simply, "Who likes riffs?". Hell yes Paul, hell yes!
It takes a few songs for the crowd to warm to the band tonight, but as time grows the feeling becomes one of admiration for the noise emanating from the stage. Admittedly the band will work to devastating effect on a smaller scale, when the riffs become face melting as opposed to just deadly (Rob's breakdowns sound like an heavily smoking asthmatic sawing a bunch of rusty Harley Davidson engines in a tin shed; also known as bloody orgasmic), but there is gratitude for a basically unknown band commandeering such a large venue full of another band's fans.