By The Rivers @ The Globe, Hay-On-Wye 01.02.14
Much heralded six-piece continue their ascent
Feb 1st, 2014 at The Globe, Hay-On-Wye / By
Jack Sibley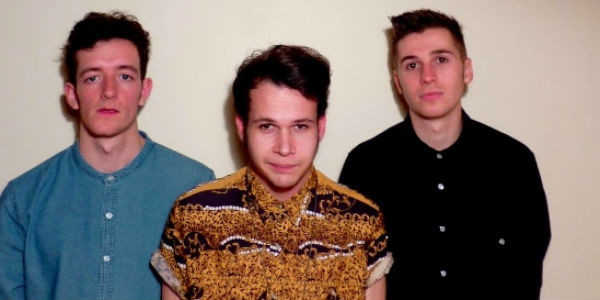 Following a year of globetrotting and festivals,
By the Rivers
should now be on the watch-list of anyone with a taste for future success. Their eponymous debut record, aside from being as tight as a butthole, has received major critical acclaim, with BBC Introducing going so far as to call them the 'future stars of the Pyramid Stage'. Taking it easy in the New Year, these vultures now circle the air back home with their acoustic tour, building strength for the main scavenging season. However, with a re-defined sound and a hall packed full of revenue boppers, this was a show not to be missed.
First up though was young
Stanley Penrose
, a local lad strumming a lovely hollow-bodied guitar and brandishing a thoroughly English voice that might remind the common whig historian of folk music.
Penrose clearly has his craft working at full steam, with technically fascinating songs. A particular skill comes in the separation of sections via innovative use of his instrument. For example, where your average singer songwriter might alter a strumming pattern only slightly within one piece, Penrose flows between eclectic varieties of chordal movements and picking patterns, whilst keeping strong themes throughout. Highly motivated in his work, this could be one to watch for the future but, for tonight, 'twas a thoroughly good warm-up.
As the familiar smell of teen-excitement rose from the crowd, the main act took the stage. Adopting an image as humble and stripped-back as this new sound would suggest, three lads shared a private joke as they took their position and jumped into the fray.
The sound is immediately new and yet, notably, loses no energy and sounds entirely whole. An absolute highlight of the reworking of their songs is the emphasis on the vocals. Usually, with a backing already rich with the stuff, the harmonies between the three vocals can be easily overlooked but, given space, they provide a bandsworth of accompaniment unto themselves. The melodica (jokingly referred to as Jordan's one-man horn section) adds a greater depth to the pieces and, since the guitar work is basic for the most part, keeps them well away from any talk of bland backings.
And their songs are as infectious as cooties! Of course there were the crowd favourites when a "woah-oh-oh" rang across the hall in scrambled unison but each of their songs could be picked up just in time for the last chorus, whilst still avoiding sounding samey.
Perhaps due to the obvious strengths of the songs, the performance was perhaps lacking. At times, the boys seemed shy and, when unable to hide behind a microphone, eyes were down and hands narrowly avoided pockets. I'm not suggesting Temptations-style dance routines (I completely am) but their current presence sometimes comes across as apologetic.
On the whole though, they were personable and full of enjoyment.
By The Rivers
could never be accused of skimping on fun and, like insane puppet-masters, they held the audience in a mad dance-state throughout the performance before fading once again into the night.