Young Magic – Breathing Statues (Carpark Records)
Like being seduced by a ghostly hallucination and led through a history of trip-hop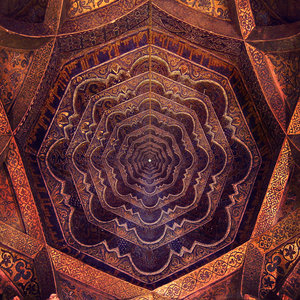 Young Magic
are described by their press release as "the sonic pairing between Indonesian vocalist, Melati Melay and Australian producer, Isaac Emmanuel." It's a pretty fair assessment, given that much of
Breathing Statues
comes off as like being seduced by a ghostly hallucination from another plane of life and being led through a history of chilled out trip-hop.
There are hints of Tricky – but in reverse – on the ghostly and effortlessly cool 'Mythnomer'. 'Something in the Water' has the groove of hip-moving synths, and along with 'Ageless' echoes the popping beats of the 1980s with splashes of harp. There's even a hint of CocoRosie, at their most electronic, in there.
The clashing guitars and pinball springs of 'Cobra' and repeated drone of "
I'll ask you to believe it
" provide a bridge to a floaty Caribou-esque chorus on 'Holographic'. Then the album wanders into Zero 7 territory with cello and waving violins on 'Waiting for the Ground to Open.'
There are plenty of diverse influences here, and that could also be a result of recording the album in several countries – Morocco, France, Czech Republic, Australia, Iceland and their home in New York – breathing in heavily the European as well as African and American tones.
In short, there are plenty of sounds borrowed from a history of chilled-out electronic music and continents here, but Young Magic have a way of bringing it all together so that
Breathing Statues
flows and doesn't sound like a compilation album.
The music is very well produced, details of harp and violins always leaning towards styles, but never fully committing to one repeated model and synths with belly rumbling bass creep in, out and along the most satisfyingly progressive songs on the LP.
It's all of this variation across sounds and layers of influence that make
Breathing Statues
a grower of an album. Instantly seduced by a number of songs to give the remainder of the album time, each listen reveals more layers to enjoy. As a result, Young Magic's second album is solid and, with some marvellously teasing songs, seductive enough for people to keep listening.