Ulrika Spacek: Compact Trauma (Tough Love)
Drawing inspiration from US alt. rock pioneers, the London quintet return with their first LP in six years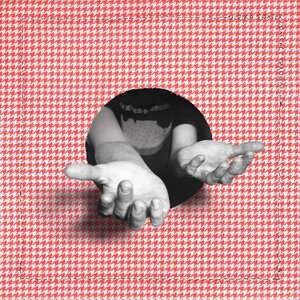 Given its tangled genesis following lockdown enforced breaks, shifting rehearsal / studio premises and general burnout following 2017 LP
Modern English Decoration
, it's something of a minor miracle the third
Ulrika Spacek
LP exists.
Moving away from the shoegaze / psych rock leanings of their first two album,
Compact Trauma
sees the quintet gravitate towards a sound redolent of US alt. rock. Paying particular attention to NYC: the beautifully arranged guitar patinas of Television and the off-kilter slightly dissonant chord work of Sonic Youth, Accidental Momentary Blur and It Will Come Sometime evoke the latter's
Rather Ripped
era.
Superbly produced with the guitars in ultra-HD effect throughout If The Wheels Are Coming Off, The Wheels Are Coming Off especially gives the impression of being sat in with the group, the lopsided drum pattern and scything guitar parts underscoring a sanguine look at the present era. The strongest moments, The Sheer Drop lead by Robert Smith-esque vocals and the oscillating title track weld intricate guitar figures and shifting drum patterns together to thrilling effect. The smart double-entendre title of Lounge Angst combines the endless lockdown imposition of being stuck in the living room with a Girl From Ipanema-style bossa nova riff that develops into a skewed pop song a la Stereolab.
Diskbänksrealism, Swedish for Kitchen sink realism, the form that dominated British cinema in the early 1960s (and provided fertile inspiration for The Smiths), concerns agoraphobia brought on by post lockdown re-adjustment, "
I don't like the supermarket / Smiles and bright lights
". In the minus column ten-minute leviathan Stuck At the Door, effectively a Paranoid Android-style song suite comprising a score of different segments quite doesn't stitch together, while Through France With Snow is little more than a wavering keyboard drone.
A victory against the odds, despite the trying circumstances surrounding its creation,
Compact Trauma
proves Ulrika Spacek are still pushing forwards.
3/5