Ulrika Spacek - Modern English Decoration (Tough Love)
London based alt. rock crew return with solid if rough around the edges second album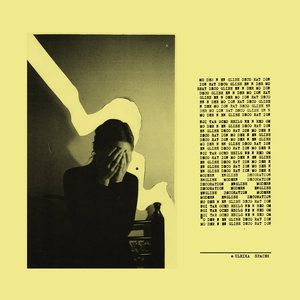 Less than eighteen months after their debut LP
The Album Paranoia
landed, London based alt. rock types
Ulrika Spacek
return with self-produced new installment
Modern English Decoration
. With their first album receiving a warm reception and a recent tour supporting shoegaze progenitors Slowdive speaks for the outfit's provenance, the current band are nearer to 1980s/90s inspired alt. rock than FX pedal wielding psych voyagers.
The band's decision to swiftly record the follow up makes sense, as although the LP has its rough patches, with the group still finding their feet at times, much of
Modern English Decoration
works well. Marrying Kosmische propulsion with sighing, slightly skewed indie rock Mimi Pretend aims for benchmark c.1988 indie rock, MBV's
Isn't Anything
and Sonic Youth's
Daydream Nation
. Silvertonic matches a stentorian drumbeat to Rhys Edwards' vaguely Thom Yorke-esque vocal, the cascading guitar figures evoking Radiohead gems Weird Fishes/Arpeggi and Knives Out. The title track also calls Abingdon's most famous sons to mind, the deep pool of reverb reminiscent of Pyramid Song. Continuing a strong run the woozy gait of Dead Museum is loose-limbed indie rock while Ziggy is an impressive bricolage of guitar pieces that coalesce beautifully.
While Ulrika Spacek have established their own formula more variation would been welcome, with the majority of the tracks rolling along at the same tempo. In addition the editing scissors might have been applied to some tracks as outros tend to drag on slightly too long. Two below par cuts placed back to back unfortunately saps the attention, Full Of Men is a tiresome succession of aimless riffs while the dirge-like Saw A Habit Forming gives way to a Sonic Youth-style percussive guitar interlude that comes off as self-indulgent. The caustic riffs that begin Victorian Acid are promising, but the lack of a strong vocal hook doesn't match the music.
Making up for lost ground, Protestant Work Slump, a dead ringer for a song title by The Fall, sees the LP conclude on an upward curve with the poppiest track of the set. Largely a successful second outing, if the quintet are paired with the right producer and hone their approach next time around, the groups' third LP could well be a revelation.