The Dandy Warhols: Why You So Crazy (Dine Alone Records)
Portland, Oregon's finest return with tenth LP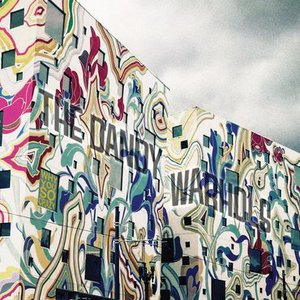 For their sheer longevity and their impressive recent gigs US indie rock stalwarts
The Dandy Warhols
deserve considerable praise. Twenty-five years since their formation, the Oregonians are still doing things their way, even if their profile isn't what it was in the early 2000s. Following a run of middling albums after their major label departure in the mid Noughties, 2016s
Distortland
suggested a creative rebirth. Their tenth album Why You So Crazy features the quartet's customarily eclectic approach to genre, incorporating classic rock, acid frazzled country, synth pop and a pinch of bone dry humour into the mix.
Minus any of their long-form psychedelic blowouts, Why You So Crazy is shortest LP the band have issued and the most tightly produced. With a highly compressed sound with the drums pushed down low and the vocals processed, the album continues
Distortland
's voyage into synth pop. Fred N Ginger, a tipsy Roaring Twenties homage akin to The Beatles' Honey Pie gets things underway, Terraform named after the software tool is pleasant if slightly inconsequential robotic pop, as is Thee Elegant Bum, a riff on Bowie's Fashion. On the subject of Bromley's most famous export,
Why You So Crazy
has the strongest Bowie influence since 2003s
Welcome to the Monkeyhouse
. Current live set opener
Forever
, an electro pop cut with piano part that recalls the avant garde solo from
Aladdin Sane
.
A pair of country inspired tracks, Sins Are Forgiven and the Highlife work well, the latter sung by keys player Zia McCabe with what sound like malfunctioning land line telephones thrown into the mix is an album highlight. The highpoint of the LP
Be Alright
a driving rock stomp with a hook provided by an out of tune school music room piano of the type the group excel at, while Small Town Girls is a straight ahead Velvets' esque rocker. Elsewhere, country rock workout
Motor City Steel
which includes a Johnny Cash spoken word passage about "
American Express Traveller's Cheques
" looks highly likely to become a live staple.
Cutting room floor contenders, To The Church, effectively the sound of a cheap keyboard with fizzy pop slopped over it is tiresome, while six-minute baroque piano piece Onedine is an off-kilter but unrewarding diversion. Enough to sate long term fans if unlikely to pick up new converts,
Why You So Crazy
continues the 'Warhols steady progress to morphing into The Rolling Stones of US alt. rock, and that's no bad thing. 3/5