Taffy: Deep Dark Creep Love (Club AC30)
Tokyo shoegazers increase the melodicism to excellent effect on album number four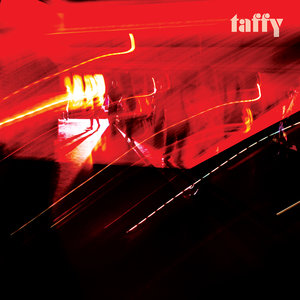 With seven years of sparkling, melodic shoegaze under their belts, Tokyo dream pop outfit
Taffy
arrive with a new installment of fuzzy alt. pop. While the band's founding principles remain in check, beautifully swirling guitar textures, lead singer Iris's ear balm vocals and concise arrangements,
Deep Dark Creep Love
sees them tweak the formula.
Recently expanded to a quartet, the eight tracks here are amongst the poppiest the group have issued to date. Longstanding Anglophiles, the band's reverence of Blur, Elastica, The Stone Roses and particularly Lush has imbued Taffy with a very sure sense of songcraft, with greater emphasis on choruses and backing vocals than before on the present disc. Featuring some of the most gorgeous guitar textures to appear on wax this year, LP previewing cut She&She and recent single
Inner Nerd
with its J Mascis' worthy axe work are excellent additions to the shoegaze canon.
A highlight of their recent live shows, Sunless Echo, anchored by tubthumper Ken's on the money drum pattern backed by sounds that evoke the concrete brutalism of David Bowie's
Low
develops into one of the best things here. Led by Iris's reproachful "
Forgive me / Forgive me
" lyric, the six-minute plus track locks into a groove to create one of the group's finest moments to date. Elsewhere AiaiRide and the curiously titled God's Pink combine tick-tocking guitar arpeggios with whirlpool rhythm guitar figures to excellent effect.
Adding some grit to the oyster The Bates, based on Norman from
Psycho
and his mother who "isn't quite herself today", is as disjointed as its lead character and harnessed to a tempo as jagged as Saul Bass' opening credit sequence. Halo #6 meanwhile revs up with a frantically scrubbed guitars that breaks into a melodious chorus.
On the subject of Bowie one of group's biggest influences, Never Let Me Down makes for an intriguing cover of Bromley's most famous son. The title track of Mr. Jones' 1987 LP, Taffy's version recasts a cut from his patchy 1980s era as a minor chord shoegaze gem.
Another solid entry to add to their impressive ledger, Taffy remain reliably wonderful as ever.
4/5