Taffy - Nyctophilia (Club AC30)
Japanese shoegazing crew return with reliably on-form third album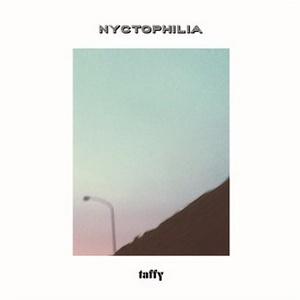 A band who have become a reliable beacon of the dream pop/shoegaze gene pool, Tokyo quartet
Taffy
return with third studio set
Nyctophilia
.
A richly suggestive title defined as 'a preference for the night or darkness 'the love of darkness or night, or feeling like you belong in the dark', the opening rush of Runic Wade, built around an incandescent arpeggio that runs throughout demonstrates that things haven't changed too much in Taffy's world since 2015 EP
Darkle
.
Further dictionary exploration has produced THANTOPHOBIA: where sufferers fear 'the idea of themselves dying or the loss of a loved one', which despite its downer title is anchored by a MBV Soon style groove that swirls out of the speakers wonderfully. Elsewhere Lavendery is beautifully poised dream pop, gliding past on an understated drum pattern and spare guitar strums, which dovetails nicely with the nagging vocal melody of twee-pop sliver Murkiii.
Harking back to The Primitives' jangling early work, ComeHomeBaby is delirious indie pop, the mix panning the guitar swirl over to the left and pushing lead singer Iris's vocals forwards to create one of the band's most immediate tracks to date.
The relentless pulse of reTRAIN hints strongly at a track that would sound enormous live, while Luminous Ride effectively reviews itself, a vista of guitar feedback underscored by what could the noise of gurgling water. A strong case against fear of the dark,
Nyctophilia
is as dependably on-form as ever, all told.