Pile – You're Better Than This (Exploding In Sound)
This is what happens when you feed your six-year-old kids Captain Beefheart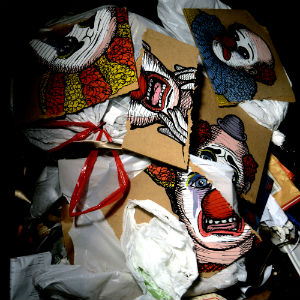 Boston based band
Pile
have been going at this music thing since 2009, and have often been stuck into the DIY or slacker rock category. They're an experienced band, and definitely well bearded. In face and sound. Their fifth album,
You're Better Than This
, is raw and appears to go with the mantra 'first recording, best recording.' Or as Pile say after hidden track, 'Rock and Roll Forever With The Customer In Mind,' "perfect first try."
Throughout
You're Better Than This
, set for release early March, the Boston drawl of Rick Maguire is smudged and placed somewhere not quite at the forefront of the songs, but occasionally whipped into the front of the sound. The vocals are dragged around by the sporadic and unpredictable bursts of heavy to clean, muted guitar. Combine this with the soft-loud-soft-loud structure and the songs become pleasantly manic.
'Tin Foil Hat' is one of these songs. It flies by the seat of its pants throughout its meagre three minutes. It narrowly holds on by its fingertips at times and hauls the listener on board for the ride. It doesn't meander through, it twat its head off extremes of punk, garage rock, angular riffery and softly, softly vocals. This is one hell of a way to get whiplash of the ears. The feat is repeated on 'The World Is Your Model.' It's on this song that triumphant vocal screams of Rick Maguire smash into intentionally harsh switches between aggressively spat statements such as, "
Cook food and complete other simple tasks
," and "
My resume isn't impressive, but it's consistent
".
This is what happens when you feed your kids Captain Beefheart records and then they grow up. Form a band. And call themselves Pile.
On the slightly less ear bending side, the first single from the album, 'Mr Fish,' is a more measured song, the choral guitar is even juicy. But it still has the comforting feeling of being recorded in the same way as the rest of the album. As it progresses through its four and a half minutes, it meanders through despair, longing and urgent tin riffery. The same can be said for acoustic instrumental 'Fuck The Police.'
Pile have been knocking about the Boston music scene for a few years now. They've grabbed attention as a major figure in a thriving Boston rock scene, which includes Speedy Ortiz and Krill. On their way to
You're Better Than This
, Pile have mulled, mused and soft-loud-soft-loud'ed their way through four previous studio albums. This is an almost, nearly almost, perfect fifth try.