Odetta Harman: Old Rockhounds Never Die (Memphis Industries)
Something old, something new: this postmodern slice of 'cowboy soul' hits the spot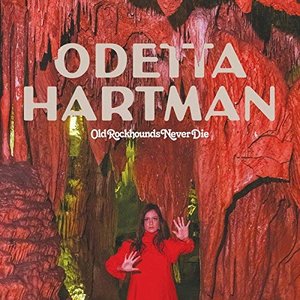 On her second album, idiosyncratic New Yorker
Odetta Hartman
melds lonesome Appalachian laments to jazzy vocals, trip-hop beats and quirky production touches. The results are beguiling and so natural-sounding that you wonder why more people aren't making glitchy soulful country-hop.
Spacious and off-kilter, these tunes are by turns sing-out-loud catchy (ecstatic love-song You You, romance-of-travel tale Cowboy Song), sensitive and gossamer-frail (Widow's Peak) and atmospheric as hell (Sweet Tooth). Hartman can purr like Billie Holiday or skitter around a melody like Joanna Newsom.
Further highpoints include Honey ('
lick me like honey from a spoon
'), jazzy ballad The Ocean and the gunshot-spattered Misery, the nearest the album gets to, briefly, rocking out. Elsewhere, fragmentary linking pieces sound like everything from Hollywood musicals to Eryka Badu (Smoke Break).
The album tails off somewhat towards the end: the overlong Carbon Copy subsides into an extended coda of ambient noise while closing reprise [Still Alive] slows down opening refrain Old Rockhounds to comic, bathetic effect.
Nevertheless this sensual, spooky and rather odd album creates a world of its own, a postmodern patchwork that makes quibbles about 'authenticity' irrelevant.
This is lovely, immersive stuff.
8/10