Kiran Leonard: Western Culture (Moshi Moshi)
Coming at you like a French philosophical novelist that teamed up with Thee Silver Mt. Zion, Captain Beefheart and Joanna Newsom, Kiran Leonard is finally reaching where he wants to be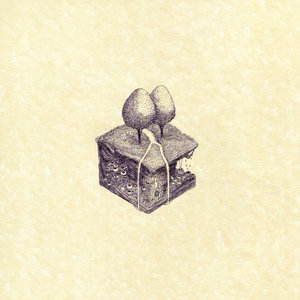 The initial impression that is given by the latest installment of
Kiran Leonard
's literary adventures is one of greater maturity and control over his own musical and melodic eccentricities. Whereas Leonard's earlier efforts such as debut
Bowler Hat Soup
and
Grapefruit
can at times seem like the notes noodle at any given opportunity
Western Culture
is more measured.
Working People sticks solely to acoustics which are confidently skilled and a measure and comfort about the lyrics that muse about working class limitations. There's a hint of Elliott Smith in the ease which difficulty is performed. Then on one of the finest tracks, Exactitude and Science there is a ease to the combinations of piano, violin and vocals. Whereas previously there's a chance Leonard would overdo it on the piano or screech a little over zealously on the vocals, here there is none of that. However, it is still distinctly Kiran Leonard.
As a writer that has a vocabulary the size of a philosophical novelist, Leonard's songs on this album are never short of a turn of phrase or a word that I've never heard before. But the effect of a drawn out phrase is surprising. In his last EP -
Derevaun Seraun
– there was a breakthrough in commanding lengthy, wordy, stringy phrases and folding their unwieldy nature into a feathery melody. It was done in an almost Joanna Newsom like way on songs such as The Cure for Pneumothorax. With this album that is applied to all tracks, especially with the aforementioned Exactitude and Science.
Never has "
Oh he's so impossibly enabled
" been such a catchy chorus or the phrase "
What need has poetry in capturing a lengthening shroud?/My deeds in oratory must struggle with apertures shrinking and proud/These minor vitamins must we measure or draw economations of power
" slipped seamlessly into a song. Admittedly, I may have got some of those lyrics wrong, but there is an accessibility to the way these are delivered in a meandering melody.
Despite the bizarre lyricism, some of the best songs on the album even edge towards a mainstream accessibility. Paralysed Force is filled with joy and uplifting strings a violins, but it is about, in Leonard's own words, "
Insecurities you should settle within yourself often get transplanted onto other people you know
".
Western Culture
shows continuing a maturity from Kiran Leonard. With each release it seems that the singer is leaving behind the signs of a nervous musician and replacing them with confidence. Whereas on previous collections it could seem like he felt the need to demonstrate just how original and talented he is on every song. On the present LP the complicated guitar or vocal melodies are reserved to when they are needed. The 17 year old in his bedroom that recorded the juicy
Bowler Hat Soup
is chilling out, but still with all the weirdness that I hoped he would keep.
7/10