Kiran Leonard - Derevaun Seraun (Moshi Moshi)
Mancunian pop polymath delivers his most stripped back set to date on strong new EP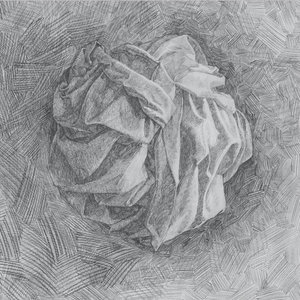 Kiran Leonard
is a bilingual, multi instrumentalist, one time teenage prodigy. Having already produced and released two full albums of vast and expansive sounds and experimentation in
Bowler Hat Soup
and
Grapefruit
another step in that direction was expected. However,
Derevaun Seraun
doesn't just tinker with the odd and delightful depths of Kiran Leonard's mind. It is something uplifting and fresh but still with the literary intelligence that Leonard has come to be known for.
Derevaun Seraun
is an album which Leonard appears to have been sitting on for a while. So its intricacies – despite the stripped back sound made of only piano and strings - are not surprising. Previous albums have been delightfully unhinged at some points, but this effort appears very well calculated and digested as Leonard pays homage to five pieces of literature that have changed his life.
One of these influential pieces of literature resulted in the moment that the singer wrote a pop song. An honest to God pop song with Living With Your Ailments a seven minute-plus piece inspired by Albert Camus' 1942 philosophy work
The Myth of Sisyphus
. 'I read it for the first time as an unhappy, nervous 17-year-old and I found it deeply moving and comforting', says Leonard. 'It is an essay about taking the cards we are dealt – mortality, nothingness, uncertainty – and doing our best with them, in humour and in optimism and in open-mindedness'. The song itself starts off with a lilting summery piano tune. If it wasn't Kiran Leonard writing the rest of the song it could quite easily been from the brain of some mainstream hit maker. Then violins move in and add beef to the easy vocals. The entire piece is warm, relaxed and delivers the heavy content with aplomb especially with the hollow yelping of '
He lost his child, and the worm in his heart could undermine him
'.
This is an album which Leonard has done away with all the traditional layers of instruments that he would spend pulling together. Everything is stripped back to piano and strings. No drum kit. As a Kiran Leonard disc goes this is pretty naked. Harpsichords, guitars, trumpets and God knows what are all left out. It could be an experiment by Leonard to give his abilities on piano a crack – or it could also have been that he didn't have as he starts taking his final exams at university. Definitely more likely that he wanted to experiment and it sounded better this way.
The remainder of the LP returns to Kiran Leonard at his brilliantly mad best. The Mute Wide Open Eye of All Things is belting, revving and ecstatically unpredictable and The Cure for Pheumothorax is theatrically morbid then shifts to uplifting symphony. The literary inspirations behind these songs are clearly loved and adored by Leonard. The care that he has taken over the melodies and words have been played through his mind to convey the emotions that those books gave him at that time. 'I think that when a work resonates with you it is an instinctive response to something. You can be taught to understand a challenging book, but not to feel affection for it; I think a lot of conversation around art, especially around literature, sometimes forgets this. In my experience, the art I like the most, irrespective of its 'difficulty', is the art I can advocate most directly and plainly, and about which I can say: 'I read this piece and now I do not read or think in the same way that I did before'' the singer states.
Derevaun Seraum
is the next step in Leonard's musical career. With three albums under his belt already, he's turning into a prolific and intellectual songwriter. His songs are filled with depths analogies and metaphors for the various thoughts developing in his head, but when they are pulled apart they have some blindingly wonderful meanings. And this effort, a homage to his favourite novels, cements his reputation for literary command and shows how he can communicate complex messages and feelings into movements of music and words that just make sense.