Juffage - Semicircle (Function)
A record full of technical ability and heart-felt passion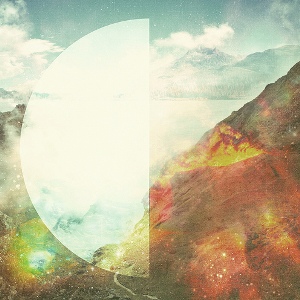 A mysterious creature, that man named
Juffage
is. Since moving from Chicago to study music technology in sunny Leeds, Jeff T. Smith has caused quite a stir and built up a reputation as a musical maverick who will just as quickly flood a room with near-unbearable sound as he will rock you to sleep with a lullaby. A more than versatile artist, it is interesting to see what elements of his world of noise have carried over to this debut release.
Having studied music technology at post-grad level, Juffage makes full use of the skills he has learnt and there are many points on the album where the perfectionist technician inside him is given a chance to shine. For example, there are plenty of tracks from across history that start with a shouted count-in or the drummer clacking his sticks together to set the time, and 'Stop Making Music' has now joined their ranks. What is different about this one though, is that the count-in isn't there to set the time but is an intrinsic part of the music. Juffage's percussive pronunciation of the numbers 'one, two, three' are layered with echo and said with a backing of winds and shuffles that provide the introduction to the song.
Nowhere does Juffage's sound-engineering come into play more than in the final track 'Drone II'. A collage of spoken word recordings and Smith's own softly wavering instrumental meanderings, the closing track is an interesting look into one of Juffage's more intellectual personalities. Stretching to just over five minutes, this is a musician's track. In all honesty, it was an interesting decision to include this and one can't help but wonder whether a shortened version would have worked better as an interlude rather than creating a 'tagged-on' feeling by putting it at the end. However, as said before, it's worth a listen for those of us who spend too much time sat in front of computers listening to sounds rather than music.
Easily the most brilliant thing about Juffage (and probably one of the main attributes that has fuelled his growing popularity) is his attitude towards songwriting. Even if you have to search for it, there's a hook behind every track on this album and it's his love of simple but effective melodies that makes the record not just a set of songs to sit and think about, but one that you can work to, walk to or even have in the background at social gatherings. It makes
Semicircle
a record that will be equally loved by musicians, sound technicians and the average listener.