El Goodo: Zombie (Strangetown Records)
The best Welsh band the world nearly forgot return with the fourth album in their 20-year career - and it's another wodge of retro aceness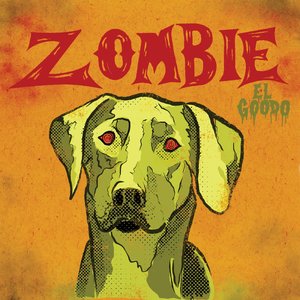 Maybe there's something in the water, or we could blame those funny mushrooms that speckle the hills, but Wales produces more than its fair share of bands obsessed with the 1960s.
El Goodo
may not be as well-known as the universally loved Super Furry Animals, but their latest on the SFA-affiliated Strangetown Records is a belter.
The follow-up to 2017's
By Order of the Moose
, Zombie is a sonic match made in heaven - a collaboration with cult producer Tim Lewis, aka Thighpaulsandra. A key member of Spiritualized's stellar
Ladies and Gentlemen...
line-up and Julian Cope collaborator, he gave the band the keys to his treasure trove of rare analogue kit (including the organ used on Joe Meek classic Telstar).
The band used it wisely: there are no wobbly wig-outs here, but a super-focused collection of eclectic three-minute nuggets. United by a lovely warm 'live in the studio' sound, the songs showcase killer harmonies, imaginative arrangements and influences ranging from the expected Fab Four and Beach Boys through country, folk, spaghetti western soundtracks and 50s' rock'n'roll. This is more classic pop than psychedelic self-indulgence.
El Goodo have a few miles on the clock by now, and their first 'post-kids' album sees them juggle their hedonistic impulses with responsibilities to partners and little 'uns. The Grey Tower's narrator trudges to his crappy night-shift job and tries to "
Forget my life / it takes up too much time
" - while Banewell Blues shows that small-town escapism can be a pretty joyless experience.
A lot of these tracks mine the happy/sad dichotomy mined so well by the Beach Boys, Flaming Lips et al. Forever Casting Shadows explores familial friction, while You Let Me Down ponders being dumped without warning or explanation. But while several songs have sad lyrics, they sound so uplifting that the result is a kind of blissful, all-knowing acceptance.
This is a real headphones album: every song has so many little details to enjoy. Opener Things, a lovely mid-paced lament, and closer If the Coast is Clear use the Beatles'
Abbey Road
sound to great effect; Home sees them in beatpop / early Coral mode; I Can't Leave is positively cinematic; and It's Been a While is a lovely sloth-slow Shack groove complete with Wrecking Crew guitar.
You Let Me Down foregrounds the band's country influence; In a Daze One Sunday Morning smothers loneliness in phased psych guitar and an all-embracing wall of sound; Fi'n Flin is the obligatory catchy Welsh-language number; while Oh My! is a slow, creeping violin-accompanied lament that builds to an epic conclusion. There's a lot going on in every track, but these songs are given room to breathe - the kitchen sink remains unflung.
This is quality stuff indeed. El Goodo - the clue's in the name...
9/10