Echo Lake: Era (No Pain in Pop)
London shoegazers return with magnificent second album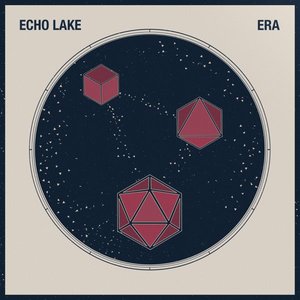 Three years after debut LP
Wild Peace
was garlanded with praise London shoegazers
Echo Lake
return with
Era
, a bold leap forward from the sound captured on their revered first album.
With the excellent likes of Alvvays and Veronica Falls minting their own take on C86 inspired indie, the easy route for the present group to take would have been to amp up the poppiest moments of the first album, consign several dozen FX pedals to the storage cupboard and hopefully muscle in on the action.
Era
however sees the band sail off in a different direction, as track lengths are extended, guitars are heavily treated beyond almost recognition, hypnotic synth loops underpin everything and Linda Jarvis' stunning voice remains as tantalisingly out of reach as ever.
The final track on
Wild Peace
, the epic 'Just Kids' gave an indication of where the things might be heading, as seven minute cloudburst is the closest representation of the present set.
Clocking in at a concise 45 minutes and boasting honeyed vocal melodies throughout the LP perfectly evokes the feeling of hypnagogia, the transitional period between wakefulness and sleep, as intros build majestically before the tracks fully click into place.
Ushered in on waves of synthesized strings, opening cut 'Light Sleeper' is aptly titled, its colossal intro coming across as the sonic equivalent of the sun rising. 'Waves' the track that heralded the group's return is conversely one of the LPs weaker moments, its motorik drive sounding slightly ordinary set against the surrounding material.
Anchored by a Wall of Sound drum pattern and swirling Mellotron textures the title track evokes a thoroughly modern version of Phil Spector, while 'Dröm', (Swedish for dream) runs for a full eight minutes, emerging from loops of gently percolating feedback that gradually coalesce into a drone as Linda's vocal swoops in. 'Sun' meanwhile is perfect (dream) pop, its simple guitar arpeggio, cushioning synths and '
We should never part
' chorus combining to create a woozily melodic gem.
Skipping along on a floor tom rhythm and deep-pile harmonies 'Nothing Lasts' the shortest track here further showcases the band's pop songwriting wherewithal and serves as a complete contrast to the monumental closing track. Breaking through into double figures the colossal 'Heavy Dreaming', opening with a mesmeric two chord guitar figure gradually builds until it reaches a euphoric plane and an ultra-melodic chorus kicks in.
A mammoth two years in the making and demonstrably worth the time spent, if Echo Lake continue to make records this brilliant the title of
Era
(as in defining) may well be entirely fitting.