Diagrams: Chromatics (Full Time Hobby)
Folktronica project return with the follow up to 2012s acclaimed debut Black Light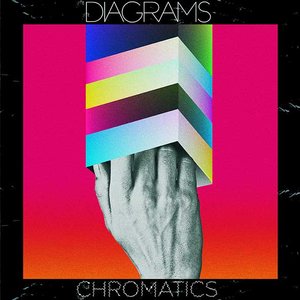 Relocating from London to South Yorkshire,
Diagrams
mainman Sam Genders re-routes the project's sound away from the programmed instrumentation of acclaimed 2012 debut Black Light towards something more organic.
Formerly part of venerated folk group Tunng,
Chromatics
swerves more towards folk than electronica, the most successful moments coming when Genders seamlessly manages to combine the two. Produced by Leo Abrahams (Wild Beasts, Jon Hopkins, Ed Harcourt), the album is awash in textural detail, the subtle touches aiding the unfussy arrangements of acoustic guitar and multi-tracked vocals, the mixture of acoustic guitar and electronic undertow at points evoking revered early 2000s Americana troupe Grandaddy or the impressive early works of the now MIA Badly Drawn Boy.
The opening stretch comprising lead single 'Phantom Power' and 'Gentle Morning Song' showcase the LPs strongest moments while the album's apex is reached early on with 'Desolation', a mantric electro throb overlaid with massive harmonies.
The title track followed by 'You Can Talk To Me' signposts an unfortunate diversion towards the middle of the road, while 'The Light and the Noise' also falls into the category of being perfectly pleasant but unmemorable. Regaining focus 'Shapes' dark electro-folk harks back to Gender's former band folk group Tunng, while the twilit 'Serpent' is buoyed by the presence of dream pop duo label mates Smoke Fairies.
The slowly circling backwards guitar figure of 'Brain' proves to be a late rally on an LP where the more off kilter moments prove to be the most rewarding, a path Diagrams would be well advised worth pursuing.