bdrmm: Bedroom (Sonic Cathedral)
Hull dream pop quintet deliver hugely accomplished, expansive debut album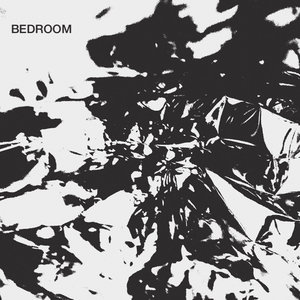 Arriving with little backstory beyond the provenance of being signed to leading shoegaze label Sonic Cathedral, with minimal fuss Hull quintet
bdrmm
have created one of this year's best debut LPs with their (sort of) eponymous first album. Recorded by Alex Greaves (Working Mens Club, Bo Ningen) and mastered by Heba Kadry (Slowdive, Beach House), everything here displays a deftness of touch and grasp of dynamics like the work of a group who have several LPs already in the can.
While the guitar motifs easily deliver the first half of the dream pop description, the second half proves to be equally true as the delicate vocal melodies and the whole affair clocking in at a shade over forty minutes underlines. Push/Pull has an unresolved tension at the heart of it, while Gush is deliciously downbeat guitar pop of the variety US denizens Sunflower Bean and Real Estate excel at.
The wonderful
A Reason To Celebrate
is a contender for one of the best shoegaze cuts of the year, as a refracted guitar riff bursts into life like astrobrite gone pop as a howling axe riff and an earworm vocal builds to its parting "
Well it's OK for you to walk away
" hook. The reverbed descending riff of
Happy
recalls post-punk era The Cure (think A Forest), that blossoms into a dream pop rush that seems to gather pace as it progresses.
Beautiful vocal-free trawl (The Silence) evokes Ride with its series of rippling guitar chords, while (Un)happy relocates the atmosphere to a gloomier setting. If.... inspired by Lindsay Anderson's classic anti-establishment
1968 film
(hence the four dots) is led by a Cocteau Twins-style bass figure that explodes into a swarm of grunge-y guitars.
An appealingly sly humour surfaces in the titles of the last two tracks, with the tiptoeing guitar arpeggios of Is That What You Wanted To Hear? and the slow motion textures of Forget the Credits which ebbs away like the receding tide. A Reason To Celebrate then? Certainly.
8/10