All Them Witches: ATW (New West Records)
Nashville psych/blues doyens return with a solid addition to their storied catalogue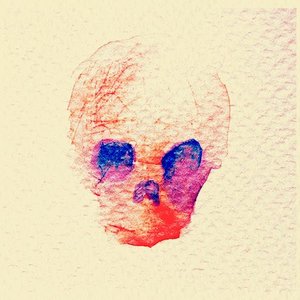 Adding to the small but impressive stockpile of albums with initialised titles, (BRMC, MBV, AM) Nashville psych/blues outfit
All Them Witches
return with their fifth LP,
ATW
. Well-established as source of
superlatively played psychedelic wonderment
,
ATW
sees the band return with a new keys player and a rawer version of their formula.
Self-produced, the impression of being sat in with the group as they track the entire album live without needing Pro-Tools or even overdubs remains. Fishbelly 86 Onions at the top of the album proves to be as off-kilter as its title. Bassist/vocalist Charles Michael Parks Jr sets up a riff that circles around continuously bolstered by interjections from keyboardist Jonathan Draper topped with seemingly ad-libbed lyrics. Feeling more like a sketched out soundcheck jam than a fully formed track, the cut appears to be a throat-clearing exercise before the rest of the album proper.
Workhorse
sees the quality needle veer forwards, delivering the kind of slow rolling cosmic blues the Nashville denizens have become famed for. Guitar magician Ben McLeod's reverbed Billy Gibbons-esque blues licks sounding massive silhouetted against the spectral backdrop of the keyboards. A twisting bass/keys riff anchored by Robby Staebler's formidable sticksmanship 1st Vs. 2nd highlights the 'Witches mastery of a groove, switching tempos and time signatures with superb fluidity, its Jethro Tull/ Cream prog rock alloy suggesting UK contemporaries Wolf People.
What continues to impress with All Them Witches is their reluctance for the obvious. When you half-expect them to cannon into 'the loud bit', they hold back and send the track in a subtler direction. Half-Tongue is a case in point, skipping like a stone across a lake, prowling along on a descending guitar figure that threatens to blow up but instead gently ebbs away. Harvest Feast is as suitably rustic as its title suggests, and provides the best track on the album. A Peter Green-style succession of beautifully played blues motifs, the track's almost eleven-minute running time passes by like a woozy daydream. Evoking Low in its minimal approach, the dread-laden HTJC effectively creates the impression of storm clouds gathering but doesn't latch on to a solid enough melody.
Rob's Dream (unlike Bob Dylan's 115th, a surreal shaggy dog story which saw him discovering America) begins as with mellow guitar and keyboard figures redolent of Meddle era Pink Floyd that gradually builds into a swaggering rocker. A largely successful piece of repositioning,
ATW
makes for a solid addition to All Them Witches catalogue a group who fortunately give the impression of being with us for a long time to come.
7/10