All Them Witches – Dying Surfer Meets His Maker (New West Records)
Issued in Europe today (12.02.16) following its US release last October, the Tennessee quartet issue excellent second set of psychedelta blues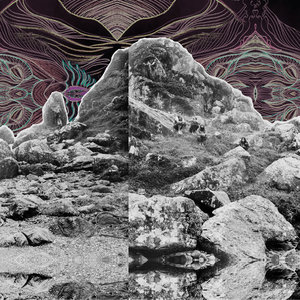 Based in Nashville, Tennessee,
All Them Witches
operate in territory some distance from the most famous denizens country music's capital. Taking their name from Mia Farrow's anagram solving solo
Scrabble
game in horror classic
Rosemary's Baby
, the quartet combine slow rolling blues riffs with psychedelic and folk music variations, imbued with a swaggering Southern Rock energy.
Their debut for venerable US indie label New West Records (Giant Sand, Steve Earle, Ben Folds)
Dying Surfer Meets His Maker
was seemingly put to tape in real time with minimal overdubs, throwing the quartet's exemplary playing into sharper focus.
Anchored by vocalist Charles Michael Parks Jr's thicker than Shanghai smog basslines and guitarist Ben McLeod's beautifully played blues motifs, the likes of Call Me Star and Mellowing showcase the band's burgeoning softer side. In contrast, colossal eight minute plus jam El Centro piloted by superlative sticksman Robby Staebler provides a glimpse into the band's live shows, documented in a parallel series of Bandcamp releases.
Dirt Preachers
, understandably pulled from the disc as the lead single is a concise blues rock hurricane while This Is Where It Falls Apart, led by vocalist Parks' almost spoken word lyrics and wailing harmonica is a highpoint, landing somewhere between Black Sabbath's Planet Caravan and cavernous dub reggae.
Moving into more pastoral climes the cascading acoustic arpeggios of the aforementioned Mellowing recall CSNY at their most rustic while Open Passageways combines dark-hued folk instrumentation with a thunderous drum pattern reminiscent of Led Zep's When the Levee Breaks.
Talisman sees the LP reach its summit, as interweaving guitar figures and Allan Van Cleave's keyboard textures sends the track skywards, the band's successful excursion into full-blown psychedelia hopefully warranting a return visit soon. Immediately picking up the baton Blood and Sand / Milk and Endless Waters heads towards the close as a mesmeric chord pattern ushers in a guttural lead bassline before progressing on to a spiraling fiddle accompaniment.
An excellent accompaniment for a journey to the afterlife, the titular late surfer's voyage to meet Odin/St. Peter/Cerberus is soundtracked in impressive style.