We Are Animal @ Cardiff Solus 28.01.13
We Are Animal are a band that have been doing the rounds for a few years now, building up a reputation as an exciting live act which has led to appearances at SXSW and Radio One's Big Weekend and tonight's show as support on The Joy Formidable's European tour.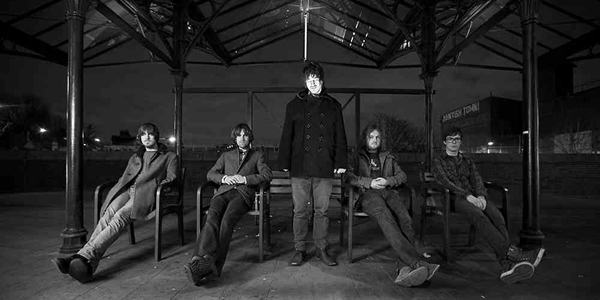 Emerging on to the stage they got straight to things, but it was a strangely underwhelming start, rather than come racing out of the traps they seemed happy to stand on stage and go through the motions. This persisted for the first few tracks, to the point where questions were being raised over the reports of an incendiary live act. However, it didn't take too long for any misgivings to be dispelled. Tracks like '19:19' and 'Unfold Fold' showed
We Are Animal
in their best light, with the band clearly growing into their set. The pulsing beats, stabbing guitar lines and strange, dual vocals of '19:19' perfectly lend themselves to a live setting, letting the band express themselves in a manner that hadn't been present early on. Similarly, the high-pitched and oddly sinister 'woos' of 'Unfold Fold' added a much needed energy and impetus to their set.
Clearly, We Are Animal know how to put on a good live show, as the latter half of their Solus set proved. But, with such a short set there was very little room for error, if they could have only started in the same manner this would have been a great show, rather than just a good one.