Perfume Genius @ Bush Hall, London 16.05.11
Mike Hadreas' Perfume Genius presented a selection of painstakingly poignant songs, both new and old at London's Bush Hall on Monday night. With last year's debut recording Learning, he produced one of the surprise albums of 2010; a sort of storybook of his troublesome teens and twenties set to a lo-fi soundtrack of fragile falsetto harmonies, keyboard and wispy synths. Coming about almost accidentally as a cathartic musician it's no surprise his slight figure seems lost onstage, and at times baffled by the reception his creative outlet receives: "Last time I was here I played to like ten people...half of them were my Mom" he jokes, addressing the 100 plus audience seated before him.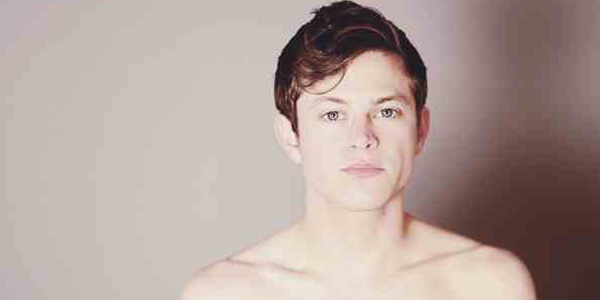 It's an endearing nervousness that reins in his performance, making it easier for us to separate these tales of sex, death and abuse from the usual perturbed angst. In their recreated, live forms they harbour all the pain and precociousness of their origins and are little altered from the less-is-more formation they take. Joined onstage with fellow touring keyboardist, Hadreas' set spanned his recorded works from 'Lookout, Lookout' and the haunting single 'Mr Peterson'; each note and word clear and ready almost to falter with emotion at any moment, as the harmonies of the pair delicately mingled in a serene and dreamlike haze. Perfume Genius' vocals and lyrics are the key here; his new works building upon his early Washington-based bedroom recordings, this time more heavy of body; with complex trills of chords and often starker imagery: "I will carry on with a sea of tears on my face" he sings from a newly penned composition.
On
Learning
he seems to up the tempo as if hoping to finish singing just as soon as he's began, like a nervous child giving an uncertain class presentation, the evening is littered with these moments of exposed emotion which serve to intensify the experience and our respect for someone ready to undress their emotional wounds before us. It's a cautious performance that is as beautiful as it is hard to take for all the raw honesty Perfume Genius manages to conjure. The rapturous applause that follow from the guests seated before him capture the gratitude he perhaps seeks, but is never entirely comfortable with: "I kind of messed that up", Hadreas confesses, as he rounds off the closing song of a two song solo encore, before whispering his thanks and dashing offstage.