Forever Cult @ The Stillery, London 09.04.15
Leeds Forever Cult's grunge-pop lands in Camden.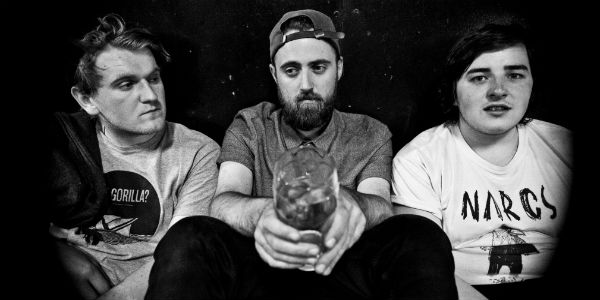 In the life of every UK alt-rock band comes, at some point, the moment to jump on a train to play in a small underground club in east or north London. The Stillery, in Camden, fits the description, with its dark punk type of atmosphere being the ideal setting for the Leeds trio
Forever Cult
.
Kieran, Aaron and Alex bring to London their original blend of grunge and pop with short compositions (often not exceeding the 3 minute mark) featuring from noisy walls of sound to melancholic arpeggios. Their latest EP,
Fuxx
, represents a step forward in the evolution of the band's sound, with three tracks combining its instinctual, energetic soul with a deeper, more elaborate songwriting style.
Forever Cult's way of performing live feeds off animated crowds, head banging and sing-alongs. Unfortunately both the attendance and the audience participation aren't particularly remarkable. But that is, all considered, normal for a band still in the process of building a solid fan base, and their flawless, exuberant performance despite a slightly cold reception demonstrates maturity and a well-forged chemistry.
Opening is offered by the two guitars, bass and drums formation of
St.Tropez
. Their punk sound occasionally slipping into noise-rock (something in between The Vaccines and Black Rebel Motorcycle Club) is an enjoyable introduction and sets the pace for the main act.
From the first moments of
Forever Cult's
opening track 'Freak Me Out', the band shows on stage the same energy you would expect them to have playing in Hyde Park in front of 50,000 people.
The following 'Yasmin' is a two minutes alt-rock concentrate reminiscent of The Smiths, but a much louder and angrier version.
The band's live versions of 'Winter's Glow' and 'Luck' are clear examples of their ability to mix melody and roughness, with the latter's mellow, gloomy tones exploding with rugged vocals and distorted guitars in every chorus.
'Distant' perfectly closes the performance, with its dragged out finale and blasting drums.
The technical ability and stage presence shown by Forever Cult confirm the band's great potential. With an already original style and the possibility to develop it in a variety of different ways, they are definitely one act that's worth keeping track of. Hopefully for their next London appearance they will have a lot more eyes and ears focusing on them.