We Show Up On Radar - WSUOR (Hello Thor)
Winning indie pop collection from Notts outfit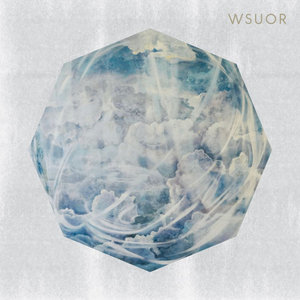 Well butter my arse. This slightly communist sports team sounding title actually abbreviates for
We Show Up On Radar
- the musical alias of Nottingham based artist Andrew Wright. Many have actively practised the art of heart-warming indie pop across these parts of the country and fair to say it's not really a genre that this author usually chooses to delve into (possibly dating back to the wrong kind of initiation some time ago). However, for the purpose of giving it more of a chance and to naturally broaden horizons of the ear, this follow-up LP has clutched at those heartstrings like a boss and this individual deserves some widespread credibility for his honed down songwriting.
Speak of butter - the opener 'Enough Butter' instantly calls for some likenesses. Some of the first spider-graph style musical map destinations are
The Soft Bulletin
era of the Flaming Lips, maybe even the simplicity of Frank Turner had his music not been sheen-sprayed and cling film-wrapped to the point that it became the musical equivalent of an iceberg lettuce on the turn of freshness… anyway - more comparisons? Sure thing. The hushed vocal style of 'Picked By Imps' suggests early Sufjan Stevens, there are even hues of recent Animal Collective on 'The Strangest Thing'. It's varied, colourful and nice to listen to on any occasion. It proves that the critique of the album should be placed on the songs in question, and not the genre drawers that you would usually expect it to be placed in. He's not afraid to ruthlessly swear in what most would call a jaunty charming number in 'Choke Me', although saying that, the chorus is about being in horrendous debt with four kids you've never seen. One can only pray that it's a fictional tale.
'The Surface Of The Lake', has an intro that could easily be mistaken for a Haiku Salut piece. An accordion and melodica arrangement, which falls within their trademark sonic remit, sets the scene for an eventually gritty ditty. This tune scores highest on the heaviness table and is among the highlights, along with 'All Of Your Bad Dreams' boasting the most memorable lyrics, reminiscent of Year 9 Biology lessons.
The repetition and verse of Rockety Rock, however, could make for difficult listening and dare one say a swerve into the realms of the twee league. Guiros and a tropical beat prop up the music for a tropical tale that wouldn't sound massively out of place on CBBC show
Balamory
- just make sure you don't take it too seriously hey. This is a potentially dangerous earworm, mind, and a strange choice of album ender too, while the retiring, reflective nature of the penultimate track 'Particles' would perhaps be more suiting as if to say cheerio.
WSUOR
appeals as an honest, humbling collection of simple songs that have been written with enjoyment, love, humour and introspective gut feelings. An overall pleasant and compelling thirty five minutes with more than enough to come back to and listen again.