Vaporous Light - Vaporous Light (aA)
The self-titled debut album by Manchester trinity Vaporous Light is the perfect antidote for anyone who needs an escape route from the hum drum banalities of daily life.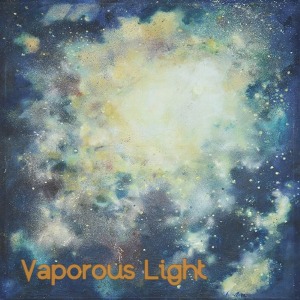 Combining uplifting melodies with subtle but intense (and often verging on dark) vocals, tracks such as 'The Eyes Of A Fool' will quite literally transcend you to another universe. Opening track 'Lansdowne House' is a haunting, sweeping and very moody affair, whereas the brilliant 'Isn't It A Thrill'has a very familiar-sounding melody combined with a slightly heavier beat.
Throughout the recording of the album, the band are said to have drawn inspiration from a number of classic and obscure films (on mute) – and this can certainly be noted throughout
Vaporous Light
. 'A Moment Of Harmony', for example, is a catchy and slightly slower track – it is very reminiscent of the moody and expressive soundtracks used in a number of enigmatic big screen offerings of yesteryear.
If slower 60's or 70's psychedelic rock is your thing – 'Charming News' will undoubtedly be of particular interest, with a Procol Harum-esque intro, lead vocals reminiscent of The Doors, an uplifting melody and beautiful backing vocals, it's a stunning, simple and yet somehow complex track simultaneously. With a further nod to the 70's, 'Walter'is a heady and atmospheric track with a pounding base and oldie-wordy style rhythms.
For a slightly rockier edge, look no further than 'Rough Around The Edges' – this is another upbeat and climatic track to lift the mood and elevate the senses, whereas 'Money' is a laid back and harmonious affair, perhaps the perfect song to chill out to on a long summer day. 'Baby I'm Not Your Man' is an ever so slightly punk-tinged offering with strong beats and powerful lead vocals and 'I Keep My Musket Close' is an edgy synth-laden track.
Vaporous Light
is an expressive whirlwind of an album – it's intelligent, emotive and well worth a place in any discerning oracular music-lovers collection.