Paul Cary & The Small Scarys: Coyote (Stankhouse Records)
Screaming and hollering garage rock from Chicagoan guitar slinger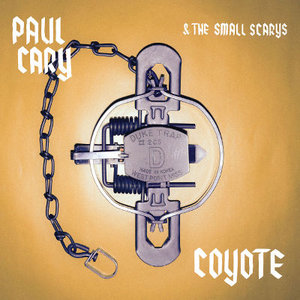 While living in Seattle, I used to frequent this little place for breakfast. It was a "cool place". Cool as defined by Cadillac pictures and bus boys with Camaro hair, and they served the best damn biscuits and eggs I've ever had. Even the bathroom was hip, featuring a life-sized portrait of Brian Setzer combing his hair opposite the mirror. As a customer, you were always immersed in their cool.
Their music oeuvre was as spectacular as the food and visual motifs, a haunting mixture of rockabilly, gospel and Americana, the sounds of which pervaded every corner of the place.
When I first spun
Ghost Of A Man
Paul Cary
(noted for his 2009 split single with the much-praised Thee Oh Sees), I was instantly carried back to that restaurant and the same thing is true with his latest,
Coyote
which he has recorded with a band he calls The Small Scarys.
Paul Cary & The Small Scarys Links