Lonely the Brave - Things Will Matter (Redux) (Hassle)
Captivating, and hypnotic, reworking of fan favourites from the mesmerisingly talented Lonely the Brave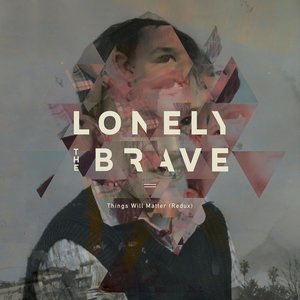 Only the brave would rework and release a best-selling album within a year. Cambridge-born outfit
Lonely the Brave
stormed onto the scene in 2015
The Day's War
, and in 2016 LP
Things Will Matter
was born. With this album's redux, favourites have been rendered unrecognisable. It's like devouring a brand new album.
Here, Lonely the Brave are stripped back, slowly exploring themselves as true artists. It works as a challenge, all the listener's favourite chords are there - they're just richer and more indulgent. Gone are David Jake's echoing, strong vocals that lent him fame by while touring with Marmozets in 2014. They no longer crack with emotion, they're trained and mellow. Still, Jakes can silence and hypnotise a room.
Opening track, Things Will Matter is reliably saturated with pain. Never recorded in the studio, this live favourite is a painful address of mortality and Jake's relationship with his father. Tunes Tank Wave and Black Mire are none other than apocalyptic. It's better than Mogwai, an uninterrupted, isolating listen. It is often disturbing on tracks like Dust and Bones, but inexplicably excellent.
Crank up the volume to 11 for hugely emotional Strange Like I - the most familiar-sounding song on the redux. It's worth going back to the original LP to really appreciate the vast capacity of the boy's talents. Lonely the Brave are throwing distance from becoming the Sigur Ros of alt-rock. Captivating vocals and the quintuplet's mesmerising talent makes for a huge, moody presence. Play loud.