Jay Brown - Beginner Mind (Self Released)
Worthy addition to the Appalachian troubadour's storied catalogue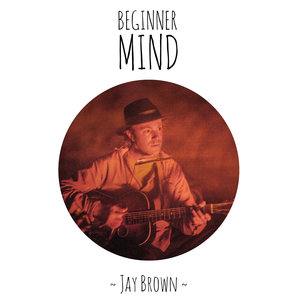 There are few music revivals in our retro-obsessed culture that I welcome more openly than of good old fashioned, AM radio dial country.
Jay Brown
writes a darn good song, the plain and simple hallmark of the genre. The easy bloom of "Fate Expectations" delivering a soft, organic roll out of country melancholy is a perfect example of what distinguishes
Beginner Mind
from many of his contemporaries.
He duets beautifully with Olivia McGaha on "Good Old Young Love" and throws in a unique flourish in a military drum roll on "Old Rebels". The record is complete, covering all the standards from slow familiar reflections "Two Hearts Keepin Time" to the head-bobbing, finger picking affirmation "Get Your Fill of Feelin Hungry". I was somewhat dubious of the on-the-nose quality of "Fox News (Help Me Jesus)" but Brown is able to finesse his lyrical excesses with a delightful gospel song structure that almost masks the obvious quality.
There are a few brow-furrowing aspects of
Beginner Mind
most notably the quality of Brown's vocals. At a few points scatted throughout the album, his voice tinges with metallic echo, an effect that runs contrary to old country roots. This isn't a garish error, taken more as a misstep but I found myself stopping the record's flow and listening for something I missed.
Jay Brown has been at it for a while as a long time member of the Lazybirds. His world and music experience comes through all over this solo release, a warm and worthy effort that should continue establishing his brand as one to reckon with.