Flies Are Spies From Hell - Underdog Undone (Self Released)
UK prog rockers create an ambient redux of their previous album to impressive effect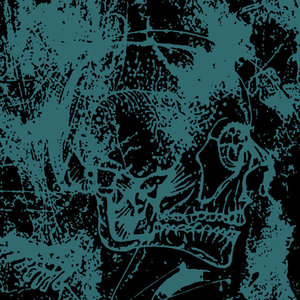 Start with the band name. From
Flies Are Spies From Hell
you get the immediate sense that the London based group gets their signals from far out. Three years ago, Flies Are Spies From Hell released
Underdone Underfoot
, an epic eight-track post-rock album receiving high acclaim across the board; some said exhilarating, others described it as an emotive punch. Somehow, the band was able to harness a native dynamism that has become increasingly rare in contemporary progressive rock.
Clearly though, the band sought other access points to that collection, re-releasing it as an ambient remix record. Similar songs remixed by a series of DJ's and electronic artists, referred to throughout as 'reworkings'. The overall feeling on
Underdog Undone
is one of darkness and veil, filled with disheartened moods. This isn't a chill out record. Instead, it's a thinker. The opening song, An Imagined Murder (Cities And Memory Remix) captures a
Twin Peaks
/Angelo Badalamenti feeling, a tone that manages to carry loosely throughout the record. Sparse keyboards. Lots of air and room to imagine. Over the top lays a chilling vocal track about killing and murder. Often vocals are what define high quality on this album.
Anywhere
Underdog Undone
veers away from vocal sampling becomes a place of strength, like I Tried To Fall Better But Failed (WiresDreamsDisasters Remix) and the gloomy, Killing Thought (DunJIN Remix) which reverberate utter spiritual disappointment. None of the tracks are over the top or feature heavily saturated instrumentation. On "Amnliosis (Neil Milton Remix)" the track opens with a verbal bit but once it's over, delves into a sky splitting sound, one that is smooth and full of airy minimalism. None of the remix artists are celebrities (to my knowledge of the DJ/electronica world) so my sense is that members of Flies Are Spies From Hell made keen choices based on a feel and rapport with their sound, which in the end, proved a good move toward conceptual consistency.
Overall, as an ambient record, this is pretty good stuff. It's largely sparse, offering clear mood through an evocative use of negative space. The verbal takes, snippets of dialogue, really arrest the flow for me, but I'm more a fan of straight ambient music, no samples. On
Underdog Undone
it pulls me out of the esoteric mood, which works against what the smoothly designed record is pretty damn successful in achieving.