We Fear Silence take over Cable
Promoters We Fear Silence take over the Saturday night programming at Bermondsey club, Cable.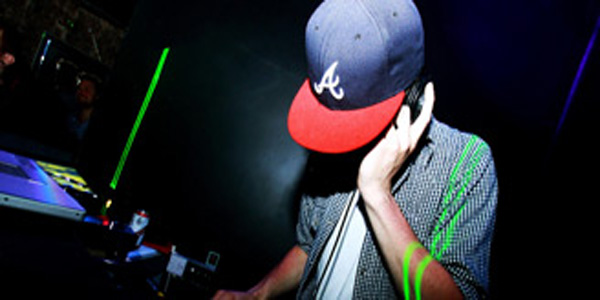 www.wefearsilence.com
Never really recovering from the closure of venues such as The End, The Cross, Turnmills and Canvas, the London clubbing scene is crying out for something fresh. London promoters, We Fear Silence have taken over the Saturday night program at Bermondsey based venue Cable and announced a new start with a double header on the weekend of the 4th / 5th June, one year after it originally opened.
Mixing a forward thinking music policy with an intimate vibe, reworked lighting and a bespoke Nova sound system from Germany, the new format will answer the prayers of clubbers across the city.
The opening weekend looks like back2back madness with FACT Magazine hosting Friday 4th, pulling in talent from across the Techno / Dubstep / Bass-led divide they champion. The fun doesn't stop there; Modular will be looking after Saturday 5th with a DJ set from Annie and live performances from Tensnake and The Swiss.
The line up for the following seven weeks of Saturdays reveals names such as Goldie, Toddla T, Ben Watt, Boy 8 Bit, and Emalkay will be making an appearance. Cable is destined to become notorious for its potent and eclectic programming.
Said We Fear Silence founder Ryan Ashmore "We've worked all hours since moving operations to Cable to ensure we deliver on absolutely every level. New lighting rigs have been installed, the already excellent sound system has been reconfigured and now sounds even more insane – we're competing with the bigger, more established clubs. Cable fills a middle ground, that intimate vibe people are crying out for - not just punters but promoters. Cable holds 800 people. Most large London venues are much bigger than this - since The End closed there aren't any mid sized venues."
Co-founder Ajay Jayaram commented "It's rare to find promoters presenting a diverse a spectrum of music with forward thinking, cutting edge acts, artists, labels and collectives all under one banner - the ethos being about good music above all else…Hopefully exciting times ahead for Cable, We Fear Silence and most significantly London."
Check below for the upcoming events:
- FACT Magazine (Friday 04/06/10)
Main room: Scuba Live (UK Debut!), Mala, MMM (Fiedel), Altered Natives, Spatial
Bar: DJ Rashad (Chicago), Lil Silva, Seiji, Subeena, Bok Bok B2B L-Vis (Night Slugs), Jam City B2B Girl Unit
- Modular (Saturday 05/06/10):
Annie (DJ Set), Tensnake (Live), The Swiss (Live), Treasure Fingers, Russ Chimes, The C90s, Acid Washed (Live), Hind Ear (Live), Might Mouse, Flanmette, Modular DJs
- Chew the Fat (Saturday 12/06/10):
Main room: Boy 8 Bit, Emalkay, Foamo, Nero, Reso, Trevor Loveys and Warrior One
Bar: Absnif, Pirate Soundsystem, Mustard Gunn, Kevlar, Mr Recktomy, Your Niece, THEM DJ's
- Swerve / Creative Source (Saturday 19/06/10):
Main Room: Fabio, Grooverider, Bailey & Guests
Bar: DJ MK (Kiss FM) & Guests
- Buzzin Fly (Saturday 26/06/10):
Main room: Ben Watt, Ripperton, Chris Woodward
Bar: Mlle Caro & Franck Garcia (DJ set), Ytre Rymden Dansskola (Full Pupp)
- Dirty Canvas & Big Dada – Jammer Album Launch (Saturday 03/07/10):
Main room: Jammer, Boy Better Know, Toddla T, Redlight, Mumdance, Reecha & DJ Magic
Bar: ATG feat. Klose One, Rattus rattus, RackNRuin, Noisses, Moxie and Elvee
- Metalheadz (Saturday 10/07/10):
Main room: Goldie, Calyx & Teebee B2B, Dillinja, Klute, Storm, Flight, Transit Mafia
MCs: Justyce, Moose & Fats
Bar: Geeneus, N-Type, Randall (Old School Set), Tendai
- Balance (Saturday 17/07/10):
Main room: Agoria and Oxia
Bar: Jimpster and Get Down Good