SPILT Release Furious New Single 1984
Sky rocketing Merseyside alt. rock issue the first in a run of new cuts due every week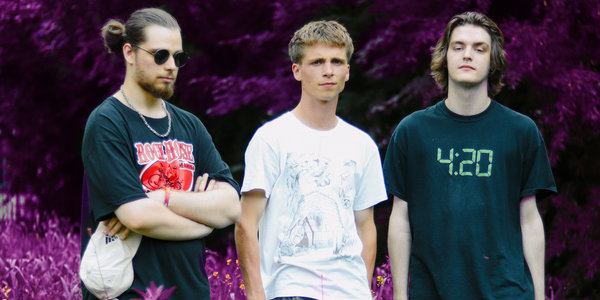 Rapidly ascendant Merseyside alt. rock trio
SPILT
unveil furious new single 1984 today, a thunderous slab of punk edged indie rock that takes aim at current political malaise. Available on streaming services
here
.
Following hot on the heels of the trio's excellent debut EP
Sickly Fit
the new cut draws inspiration from the turmoil of the mass-media age and the slogans of the Party in George Orwell's dystopian
1984
: War Is Peace, Freedom Is Slavery, Igonorance Is Strength.
Released through burgeoning Liverpool label Jacaranda Records, like all of SPILTs forthcoming material, the track and EP are mixed in immersive audio, the colossal sound the system creates compatible with standard binaural headphones.
Pulling together old news broadcasts, YouTube uploads and old VHS rips, the video clip for 1984 matches the turmoil of the music, led by singer Mo Molyneux's standout vocal performance.
The first in a run of new tracks due to be issued every Friday through to the end of September, the new cuts prepare the ground for the band's forthcoming debut LP
No Ball Games
.
Stream new EP
Sickly Fit
here
Check out our SPILT live review
here