Rising Dream Pop Quartet Whitelands Issue New Single Setting Sun
Shoegazers resurface with excellent new track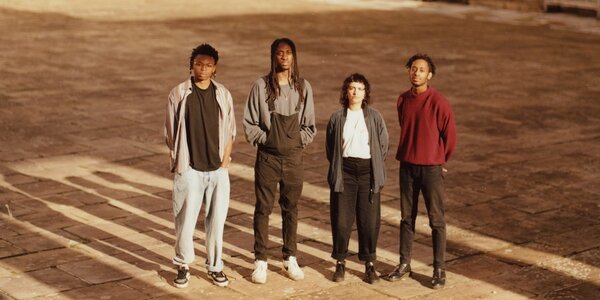 London shoegazers
Whitelands
have made a stunning return with iridescent new single Setting Sun, available to
stream
now.
The follow up to
Born In Understanding
issued in December, the new cut is the group's second release through pioneering shoegaze label Sonic Cathedral (Lorelle Meets the Obsolete, Mark Peters).
Sharing the woozy melodicism of treasured group influences Wild Nothing and DIIV, Setting Sun is tougher sonically and lyrically. Driven by bassist Vanessa's strident foundation lines, the song tackles racism, tokenism and performative ignorance. "It's another song of sadness from the Black diaspora," Whitelands singer / guitarist Etienne explains. "It is an unfortunate thing to write about, but as it keeps happening then songs will continue to get written."
The starting point for the track was the murder of George Floyd in Minneapolis in 2020, and the ensuing reaction worldwide. "It was one of the most difficult years we had faced being Black," says Etienne. "Everyone had a think-piece. It brought out a lot in people that we never thought was in them and we lost a few friends because of it. It's frustrating being the target of racism and also having 'allies' coming up with more racist shit, then throw up a fist right after."
With a clutch of London shows already logged this year, Whitelands journey across the Channel for a show at L'International, Paris this Saturday.
Setting Sun is out now through Sonic Cathedral

Sat 4 Mar, L'International, Paris, FR Tickets