Veronica Falls @ CCA, Glasgow 26.02.13
A few broken strings and a forced change of guitar wasn't enough to spoil the show for Veronica Falls on the Glasgow leg of their latest UK tour.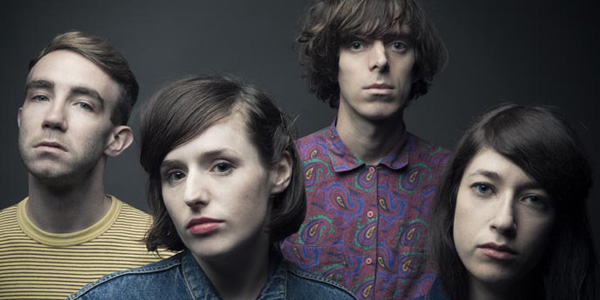 Despite a few minor technical setbacks, the London four-piece delivered a pretty spot on performance once they were finally able to take to the stage. Touring their recently released second album
Waiting For Something To Happen
, the set presented a rather agreeable split between the familiar material from their self-titled debut and the new record.
Despite its recent release, the tracks presented from that album receive just as warm a reception as those taken from their debut LP (which still remains fresh in the memory, having only been released less than 18 months ago).
The band trade in ridiculously catchy indie pop with dark undertones – 'Beachy Head', the band's 2011 breakthrough is about one of the UK's most notorious suicide spots, hardly standard pop fare. It works though; each song is warmly received, and once the band got into the swing of things after their guitar difficulties, they delivered a rather impressive set.
Indie-pop aficionados will have no doubt already picked up on the Beat Happening aesthetic to the vocals, as drummer Patrick Doyle provided the Calvin Johnson to Roxanne Clifford's Heather Lewis, his near-baritone voice providing accompaniment to her lighter tones. A vocal arrangement that lends itself well to the instrumentation from guitarist (and also vocalist, not to strip him of any of his duties) James Hoare and bassist Marion Herbain.
The band's encore included an unexpected – but still welcome - cover of Roky Erickson's 'Starry Eyes', bringing the curtain down on the quasi-hometown show for the band; most of the band have spent a fair amount of time in the Dear Green Place in the past. Initial predictions for the band might have hinted that they wouldn't last, but it seems like the four members of
Veronica Falls
have found something that sticks.