Three Blind Wolves @ The Glad Cafe, Glasgow 16.05.13
Fresh from a Europe wide tour with Canadian outfit Wintersleep – including a night in Glasgow alongside Frightened Rabbit - Three Blind Wolves brought their own twist on indie-folk back home for a few nights with two back-to-back sellouts at The Glad Café in the city's south side.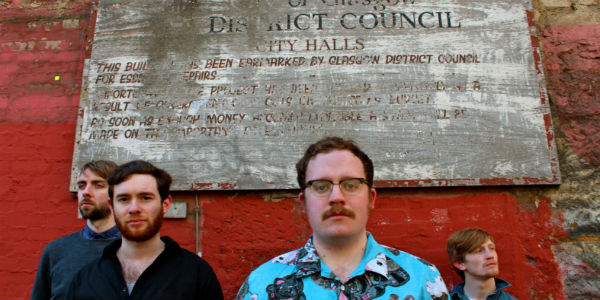 With their full length debut album due for release at the end of the month, the double header served as a launch night for
Sing Hallelujah for the Old Machine
. The set mixed the new tracks with those from the band's previous material. Alongside the new material though, the older tracks sounded somewhat lost - the new album sees a big leap in Three Blind Wolves' sound, leaving the older work sounding bare in comparison.
Unlike their Scottish folk contemporaries, Three Blind Wolves draw more from 90s Americana and alt-country than any Scottish influences. The music exists on somewhat of a precipice between the radio friendly MOR of Dave Matthews Band and their ilk, and the stranger stylings of Lambchop et al. The songs seem like they could go down the first path, before something entirely unsignposted - a guitar freak-out, mental bassline or surprisingly soaring chorus - saves it, but it exists on somewhat of an edge throughout the set.
The sound certainly has its audience – two sold out nights in one of the hottest new venues in the city is testament to that. While frontman Ross Clark's country-influenced American twang might sit uneasily with some, in the context of the music it's more acceptable than the legions of Glasgow bands who set out to sound like our transatlantic cousins. The band are still in their relative infancy, and what was on show had its positives – but judging from the live performance, these Wolves still have some growing to do.