The Wild Mercury Sound @ King Tuts, Glasgow 19.03.12
Glasgow crowds are routinely told that they're among the best in the country – but it appears the crowd at King Tut's this past Monday, for the Scottish debut of The Wild Mercury Sound, forgot to read that memo.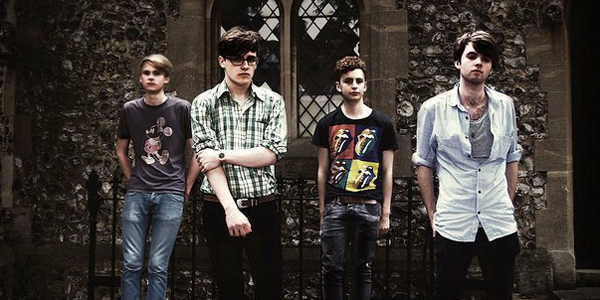 That's not to say that the tickets didn't sell – just that most of the crowd inexplicably left after the second support band, a pastiche of every mid 90s northern UK band. But those that made the decision to leave early missed out, because despite the challenge of a less than ample crowd,
The Wild Mercury Sound
delivered a typically engaging, energetic and entertaining live show.
They thrashed their way through material from their career so far, including the plaudit-winning new single 'Slow'. Unlike the bland fare that had come before them, the band brought a great deal of dynamism, and a sound that sets them apart from the rest of the chasing UK up-and-comer pack.
Those that had stayed to watch the band were certainly given a treat – there was no lack of effort from a band embarking on their first large scale UK tour. Vocalist Benji Compston made the stage his own with his commanding presence and vocals that match almost seamlessly with the music: building slowly when it needs to, and at other times thundering throughout the small venue.
It's unfortunate that more didn't turn out for what was a very good show, from a band that certainly seems to have big things ahead of them. Barely out of their teens, The Wild Mercury Sound have as much of a chance as any of forging a career in the cut-throat guitar rock scene. And hopefully, a few years down the line, this will be one of the gigs you're happy to have been in a scarce crowd for – it was certainly worth being in attendance for their performance on this night.