The Great Escape Festival 2012
Lisa Jenkins has her say on The Great Escape Festival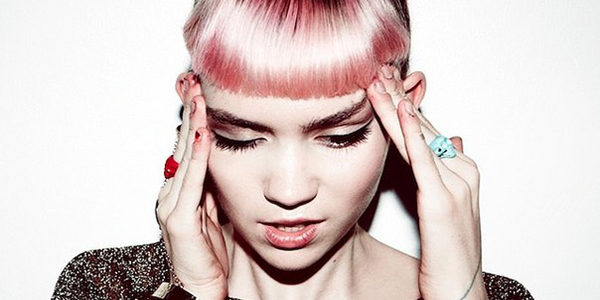 Well. The dust has settled, people have recovered, and all the reviews are up. Except mine, until now. Ruminating over the last two weeks, I wasn't sure what I would write. There is no doubt
The Great Escape
is a fantastic festival, and definitely in line with SXSW in the USA, but with 300 acts over 30 venues in just 3 days, the likelihood of you seeing any of your favourites was not high. Would you like to read a review where I tell you about the bands you were dying to see, but couldn't get into. Shall I rub it in your face a bit? Well, don't worry; because I couldn't get into see any of those bands either! Press pass, or no press pass, you still more often than not, had to line up, only to be told that the venue was at full capacity. I feel your pain.
Before you think I'm going to rant away, I'm not. The idea of a festival where I get to walk around a great town like Brighton for 3 days, and have a comfy bed and a roof over my head at the end of the night, instead of a tent in a muddy field, is bliss to me. The weather was kind and I felt like I was on holiday to be honest. I was on my feet for 5 hours a day, and with no seating at most of the venues, and being a mere 5 foot tall, well, it did knacker me out a bit to be honest, but there were moments of pure musical joy. As luck would have it, I charmed my way into the much anticipated
Grimes
performance, and this for me was one of two highlights. Think what you will of the album, when performing live, Grimes comes into her own. In her early twenties, and with a strong sense of who she is, and what she wants from her music, seeing her live cements this in all its glory. Intense and concentrated, decks, headphones and microphone all being used in one fell swoop; it is very hard not to be impressed. There was no 'dressing up' needed here, a pale white face and an anarchists t-shirt on show, this was literally ALL about the music. The crowd was full of genuine fans, but as expected, the loudest roar appeared for 'Oblivion'. Few words were spoken, and in the sweaty pit of the Digital venue, the music reverbed over everything. Talented and strong, Grimes killed it.
When you go to The Great Escape, it is also about the unscheduled performances, the ones that aren't on the list. The small unsolicited gigs that cause a buzz throughout the weekend. Another huge highlight was
Riz MC's
adlib block party style gig at The Waggon & Horses on the Friday night. Unplanned and unstaged, Tru Thoughts Records had taken over the pub, and were showcasing some of their best talent. Riz MC did not disappoint with his intelligent lyrics and his beguiling performance. After asking very nicely if he could use a table that a couple were sitting at, he spent the next 45 mins or so wooing an audience that grew to over 500 after 15 minutes. People were literally stopping in the square outside the pub questioning whether they had 'just seen the guy from Four Lions MCing on a bench' From 'Pashmina Boglers' to 'Brighton is just like Narnia' Riz charmed the crowd rather swiftly. Even those who weren't particularly into his brand of hip hop walked away feeling they had seen something a bit special. That evening finished off with a blinding DJ set from Simon Hill from
Beta Hector
/ Derriere fame. Old skool classics were played, and people danced. Perfect ending really. Yes, I saw some other bands like
Django Django
,
Beth Jeans Houghton
, and
EMA
, but unfortunately due to the venues [not always the performances of the artists themselves] I watched most of the gigs either squashed against a wall, or standing on tip toes watching between the dim lit crack of two people who always seemed to be about seven foot tall. Unfortunately
Africa Express Sound System
, one of the main headliners [and the only place I could actually sit down] was so bad, it's not worth mentioning. Did this take away from the experience...possibly.
The Great Escape needs to sort out its capacity and cueing issues. Once it does, it will be a blinder of a festival. For the price of the ticket [3 Day Festival Priority Pass costs £90] people should be able to see at least half of the bands they want to. If you are willing to walk a bit further afield, and discover some unknown quantities, then you may get your money's worth. There are some gems there to discover. You just need to find them.