The Garnetts @ The Jacaranda, Liverpool 12.08.22
Liverpool alt rock troupe continue their ascent, recent arrivals Blue Jean supply impressive support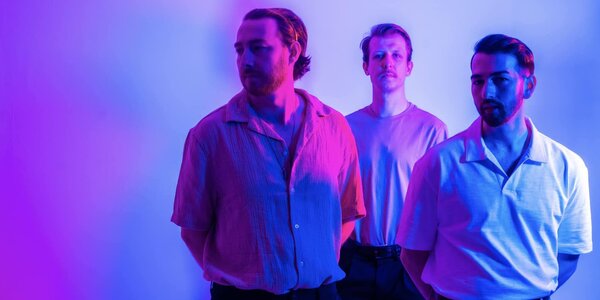 It's very pleasant in here. Despite the sweltering heat outside making Liverpool city centre feel comparable to Miami in peak season, the basement of venerable city centre venue The Jacaranda is lovely and cool. The temperature being so moderate is highly welcome as tonight's show has been sold out several weeks in advance.
Despite sharing their name with a David Bowie track, there doesn't appear to be much of Mr. Jones' influence on West Coast inspired types
Blue Jean
. Trading in Golden State influenced sounds: Fleetwood Mac, solo Stevie Nicks, possibly Neil Young, their languid songs benefit from a superior sound mix that allows the keyboard patinas that underpin their songs to shine through. Reminiscent of present day US indie pop specialists Sunflower Bean in places the 'Jean's progress looks well worth following.
The room is full to the brim as
The Garnetts
appear on stage. Playing a score of live dates to flag up the release of new EP For The Night, the set opens as the EP does with Fooling. Continuing the theme of groups drawing inspiration from across the Pond, the Garnetts' US alt. rock elements are spliced with the pop nous of Wolf Alice and The 1975.
With the new disc in the racks, the potential follow up is already beginning to take shape Still Running introduced by singer / guitarist Ben as a "Brand shiny new one" makes its live debut. This Dance anchored by bassist Chris's melodic foundation work and guitarist / singer Jake's skilful stompbox work receives the biggest reception of the set, the sibling harmonies of Jake and Ben in redoubtable effect throughout.
The set wraps up with the title track of For The Night, which heads into an extended outro led by sticksman Jacob, given the additional visual hook of Chris's enthusiastic windmill moshing. With the Garnetts' debut release now out in the wild, the next arrival is eagerly anticipated.