The Buffalo Riot @ Outpost, Liverpool, 11.09.21
Americana quintet dust off their spurs for their first gig in 18 months with fellow West Coast influenced types The Garnetts in solid support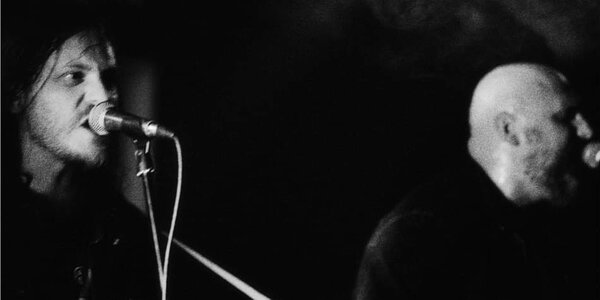 As city centres nationwide begin to approach their pre-pandemic clamour, the gig circuit gradually comes back to life. Getting in early doors on the revival, West Coast inspired North Liverpool guitar wranglers
The Garnetts
open the evening in front of a sizeable crowd in the backroom gig space of Outpost.
The group's hallmark elements of Jake and Ben Jones' close harmony singing and the serpentine skill of their rhythm section are well to the fore and in rude health. Unafraid to pull their tracks in different directions live, This Dance diverts into almost Steely Dan-esque jazz territory at one point crucially without losing sight of the song.
New tracks Untitled (proves how recent it is) and Fooling are aired mid-set, while an extended take on most recent single Something Between Us gradually morphs into wiry
Stop Making Sense
-era Talking Heads funk.
Greeted with a full room, headliners
The Buffalo Riot
break ground on their first gig in 18 months, The freedom of being out of the practice room clearly shows as the group deliver their material with gleeful / relieved abandon. Dedicating their set to late folk guitarist Michael Chapman, the quintet's enforced time away has clearly been well spent. The outfit's combination of Ben Singleton and Iain Morley's harmony vocals and skillful arrangements mean their three pronged acoustic / electric guitar approach means the players are never merely duplicating each others' parts.
The jangling arpeggios of Six Weeks and the group's strongest chorus to date Alison showcase the group's songwriting craft, while title track of their second LP, 2019's
Daydream Mouth
is widescreen Springsteen romanticism. Bored And Raised meanwhile doffing its hat to The Replacements, showcases a compellingly rougher edge to their material the outfit should explore further.
The 'Riot's combination of forthright alt. rock and rich harmonies are reminiscent in places of the wares Grant Lee Buffalo and the Lemonheads traded in, proof that not all of the entire North American continent went plaid shaped (or rather, patterned) in the grunge era.
While many of the present band's influences hail from the other side of the Pond, a superb version of The Cure's Just Like Heaven spotlighting one of the greatest groups to emerge from these shores redresses the balance. A swift blast of Americana stomper 1996 last draws a line under proceedings for the evening and brings an impressive, cathartic show to a close.